Learning to Balance Studies, Work, and Personal Life as an International Student in Canada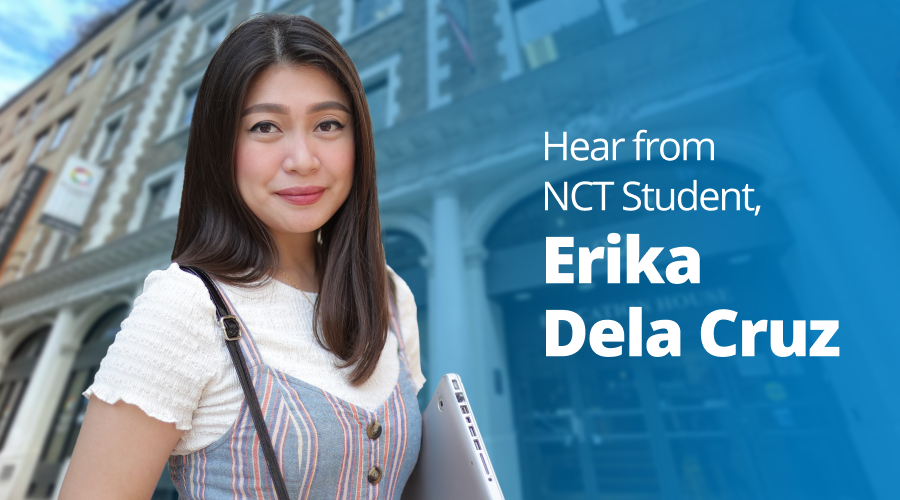 Erika Dela Cruz | February, 21, 2022
The decision to leave my homeland, the Philippines, to pursue international studies was overwhelming. I didn't know anything about life in Toronto before I arrived. As a student in the Philippines, I had my routine: hanging out after class with friends, and spending time with people who shared the same culture and beliefs. Toronto would be completely different from what I was used to. Although there can be a lot of pressure in being an international student, studying in Canada would give me a fresh start. There, I could prove to myself that even though I came from the tropics and had been out of school since 2008, there was hope for growth and an opportunity to start a new chapter of my life. This is my story.
In Canada, I was able to work part-time for 20 hrs/week as an international student while attending full-time classes from 9:00 am to 4:00 or 5:00 pm, three to four times a week. It may sound like it would be easy to work after classes or on the weekends, but you have to consider the homework, assignments, group projects, presentations, quizzes, minor and major exams. Truth be told, balancing studies and work can be very challenging – but fun! I want to share some tips on how I balanced my scholastic pursuits, career, and personal life.
Set Goals. Condition Yourself to be Physically, Mentally, and Emotionally Prepared
It took a lot of courage to give up my life in my native land. But I'm a person who loves to dream and to make my dreams a reality. I sought personal and professional growth but expected that living in a foreign country would not be easy. So how did I condition myself for the challenge? I held onto my belief that studying internationally would give me the leverage to conquer the working world and make a name for myself in my chosen industry. Whatever I achieved would not just be for me, but also my family. Those were my push factors. They kept me motivated.
Time Management
Studying full-time and working part-time is hectic when you consider all of the after-class activities and requirements needed to successfully finish a course. I maximized my time by considering all the available hours I had from Monday to Saturday, in which to finish my school tasks. Since I only attended classes three times a week, I did my assignments on the days I was not working. My professors were considerate and often offered us an extra hour to finish our homework in class, which I took advantage of. On the days when I did not have to go to school, I worked. And as a reward to myself, I kept my Sunday free to do personal things such as writing, painting, grocery shopping, attending to chores, etc. – my self-care day!
Surround Yourself with Optimistic People
Believe it or not, with everything I had to do, it was my family, classmates, and friends that kept me from being overwhelmed. I'm lucky to have a great support group, especially now, in the middle of a pandemic. On the days when I felt down, I made sure to video call my family in the Philippines. I would also chat with my friends here in Toronto about their lives and how they were doing. We kept each other updated and mostly talked about topics unrelated to school and work – primarily FOOD! Lastly, I couldn't have done it without my classmates and professors. I had an amazing student life at Niagara College – Toronto (NCT). It was such a fun learning experience and each of the classes I attended were memorable. If I could take all of my classes again, I would.
Study Hard. Work Harder.
They say that when you study hard and work harder, chances are you'll burn out, hence the term "work smart". However, a "work smart" attitude was not always the most effective strategy for me personally. What kept me going were the small victories and successes I achieved when I consistently studied and worked hard. Seeing the good grades my professors gave me and the encouraging reviews from my boss motivated me to give my best every day. And now that I am waiting to graduate, I am starting to reap the rewards of my labour: I am about to graduate with top grades and am in the process of starting a full-time position at my alma mater, NCT.
There is nothing impossible for a person who has dreams, and nothing is too difficult for a person motivated to do great things and achieve greater heights! Being an international student might be challenging, but you have to believe that you can do it, and you will. Dream big, and no matter how small or huge that step is, keep moving forward. Eventually, you're going to get there, or even go beyond what you imagined!

Health, Wellness and Community Services
---