10 Questions to Ask at a Career Fair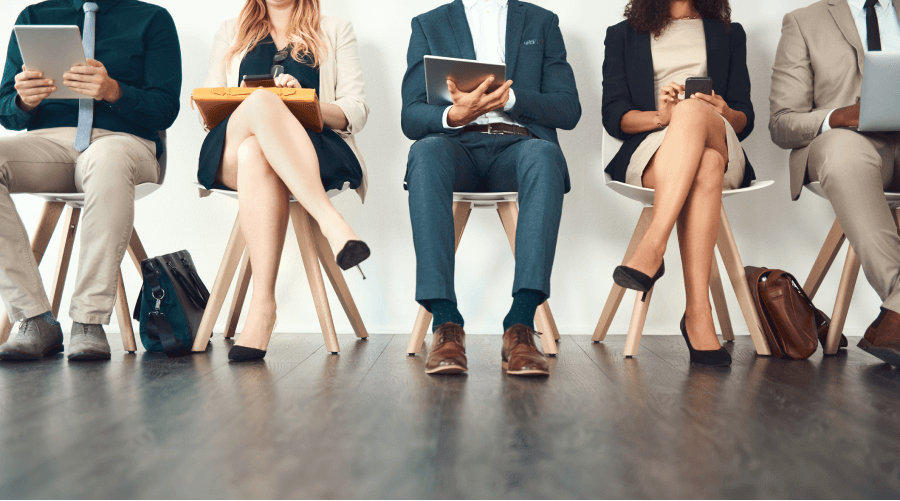 Meaghan Mcisaac | September, 12, 2022
Niagara College – Toronto (NCT) has partnered with Toronto School of Management (TSoM) to bring our students and partners our first ever hybrid job fair! This exciting event will take place jointly online on September 21st & in-person for NCT on September 23rd, 2022 and it's a great opportunity for students to meet employers and explore career options.
As the dates for this event draw nearer, we wanted to share 10 possible questions to ask employers to help you make the most of your time at the fair!
1. Ask about available roles at the company you are interested in
Whether you know what your ideal role is, or you are still making up your mind, it's a great idea to ask potential employers what roles they have available so you can explore all your options!
2. Ask about the specific role you are hoping to apply for
Go for what you want! If you have an idea of the job you would like to pursue when you are finished school, ask about it! Learn what the role entails and really make sure it's the right choice for you.
3. Ask what their company looks for in a new hire
Know what you need to succeed! If you know what an employer is looking for when they hire a student or graduate, it will help you ensure you have the skills and training an employer is looking for and set yourself up to stand out from the crowd.
4. Ask about their hiring process
Knowing the process a company uses to hire a new employee will help you better prepare for undergoing the process yourself. Learning what you can expect during the hiring process will help you feel confident as a new applicant.
5. Ask about career paths and opportunities for growth
Getting the job is one thing, but what comes next? Don't be afraid to ask what opportunities for growth exist at a company. You want to build a career, and it's important to know where that career can go!
6. Ask about their experience working for the company
When talking to an employer, or anyone from a company you are interested in applying to, ask about their experience there! Not only will you gain valuable insight, but you will make a connection and expand your network.
7. Ask about their role and what they do at the company
When talking to an employer, or anyone from a company you are interested in applying to, asking about their role specifically is a great way to learn about positions at the company and gain insight into the inner workings of their business.
8. Ask about the services or products the company provides
Know what the company's business is! Make sure you do your research beforehand, and when at the fair, asking specific questions about their product or services shows your understanding and interest in the work that they do.
9. Ask about company culture
Make sure a company is a good fit for you. Learn what it's like to work at a particular company and if that culture fits with your personality/career goals. Is it formal? Casual? Friendly? Social? Learning about company culture is a great way to find the perfect company for you.
10. Ask for their contact/social media
The best part about a career fair is the opportunity to expand your network! Having contacts in your field of interest is a very helpful tool in your search for the right role and an important part of your career growth. Politely ask if you can leave your card or if they have a card and keep it for your records. You never know who will connect you to that perfect first role!
Our first ever hybrid job fair is full of great opportunities for students and alumni to meet and engage with employers, and we hope these questions are helpful in making connections at the fair! There will be so much to learn, see, and people to connect with. The fair takes place jointly online on September 21st, 2022, from 2-5 pm EST (online) and September in-person for NCT on 23rd, 2022, from 10 am – 4 pm EST at the Toronto Public Library, 789 Yonge St. Toronto, ON, M4W 2G8.
For information, please email Career Services: careerservices@niagaracollegetoronto.ca
Registration is now open! https://tsomnct.vfairs.com/

---