10 tips on managing living expenses in Toronto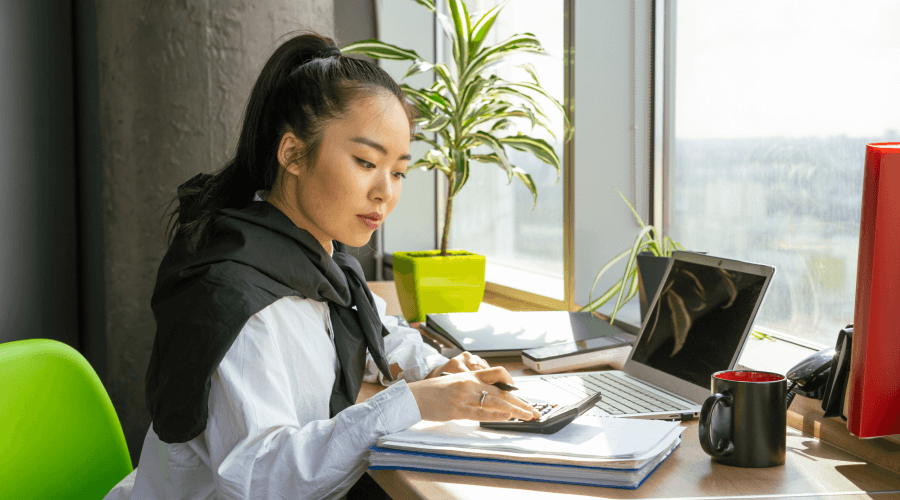 Neha Soni | September, 27, 2021
As a student moving to Toronto for their studies, you may have a lot of questions about living expenses in Toronto. In this article, we are going to break down some common expenses you will have in Toronto and a few ways to prepare yourself financially for student life.
1. Housing: $1000+ CAD
Housing in Toronto varies based on the type of structure — apartment, house, basement — location, square footage, amenities, and whether it has shared or single occupancy. A single student can rent a furnished unit at a professionally managed building with an onsite team and facilities starting at about $1,100 CAD in the core of the city, and a privately managed one bedroom condo typically costs more — or you can choose to rent a shared space with private landlords at varying costs. The rest of your budget will usually revolve around this choice, so a conversation with your landlord regarding what else will be included in your total rental cost (ex., wifi, utilities) is recommended.
The Toronto/Greater Toronto Area average for rent has decreased significantly since COVID-19, which is great news for students. The Canada Mortgage and Housing Corporation (CMHC) Rental Market Fall 2020 report outlines the average as follows:
Room: $1,000 CAD
Bachelor/studio: $1,250 CAD
1-bedroom apartment: $1,417 CAD
2-bedroom apartment: $1,622 CAD
3+ bedroom apartment: $1,837 CAD
2. Hydro: $50+/month CAD
Despite its name, hydro actually refers to electricity. If it's not included in your rental cost, there's no cap to what the expense can be. Generally, hydro starts at a $50 CAD baseline and goes upwards from there depending on usage. Larger, heavily used appliances will cost more, including air conditioning. In some places it's worth asking whether heating is included as well — and a cost worth looking into for the winter season.
3. Internet: $50-$100/month CAD
In this age of connected devices, the internet is no longer a luxury; it is a necessity. Most internet providers have special programs and discounts for students, so it's worth doing a bit of research and finding the right fit for your budget. Canada consistently ranks among the top 15 countries in the world when it comes to fixed broadband speeds, so you won't need to worry about a lagging connection.
4. Tenant insurance: $15-$30/month CAD
Tenant's insurance is an important investment that helps cover your liabilities in case of any accidental damage in any unit or a person of residence. Tenant insurance also covers 'contents', which allows you to make up for costs in the event your belongings are stolen or damaged.  A quick search online or getting in touch with housing support is a great start to getting yourself this important insurance coverage.
5. Groceries: $50-$100/week CAD
Grocery bills will certainly depend on your personal choices. Most neighbourhoods in Canada have a variety of grocery stores where some are more affordable than others.
6. Transportation: $0 - $200/month CAD
Even if you're living close to campus, it's best to get used to Toronto's TTC system, which includes buses, subways and streetcars. The city's transit system has per-use prices as well as an unlimited monthly cost. Along with the TTC, most transit systems in the Greater Toronto Area use the Presto card payment system. Travelling outside of the downtown core will typically incur additional costs, especially if using intercity transit systems such as GO Transit, or in other cities such as MiWay or York Region Transit. Cars are expensive alternatives for most students and are maintained at higher costs.'
7. Clothing and shoes: $25/month CAD
The greater Toronto area has four distinct seasons, where temperatures can range from 30°C in the summer, down to -25°C in the winter, which means that you will have to invest in proper clothes and shoes — waterproof boots are especially important for winter.
8. Monthly entertainment & other expenses: $150+-/month CAD
Student life is fun. This is the time you make exciting connections and discover what it's like to be a student in a fast-paced, multicultural city. Of course, this will come at a cost — entertainment and activities could depend on your personal preferences. Typically, subscriptions for Netflix or dinner at a local restaurant with some friends means setting aside some cash. If this value does not resonate with you, then budget based on your individual needs.
9. Books and supplies: $500 CAD
 Typically, this cost would entail additional expenses outside of your tuition fee related to your courses – like electronic devices, lab equipment supplies, books, and other technology. It's worth having a conversation with Student Services and asking whether any institutional or government bursaries are available to help ease this cost.
10. Emergency funds: $500 CAD
Start small, but make sure you start. An emergency can happen to anyone at any time, so it warrants keeping money aside. Depending on how much you can afford, a few hundred dollars will cover you for bare-bone essentials in case you run out of funds.
Niagara College — Toronto is proud to support students with any questions or concerns they have about housing and beyond. Connect with us at housing@niagaracollegetoronto.ca and we'd be happy to guide your journey as an NCT student in this city.
---