5 Tips for Dealing with Culture Shock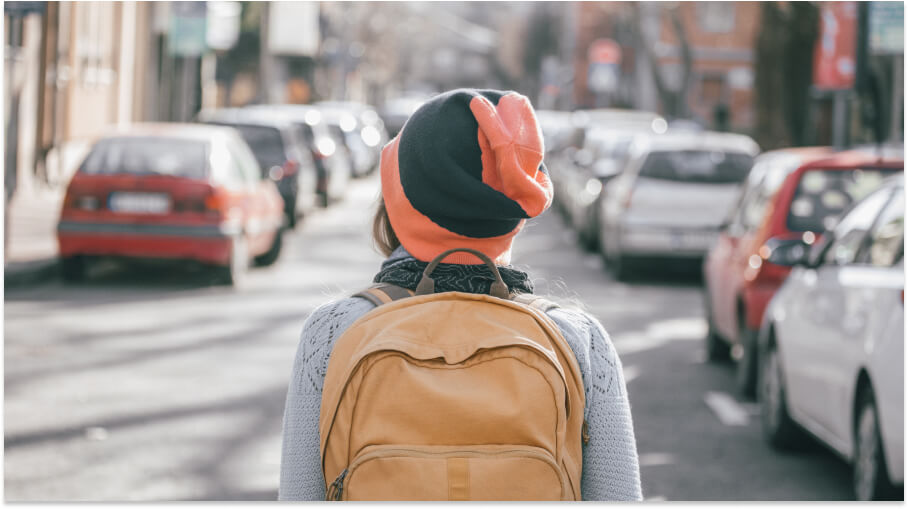 Alisha Sevigny | January, 24, 2022
When arriving and living in another country for the first time, there might be a variety of emotions you experience in your new home. If it is your first time travelling to a particular place, everything will seem interesting and exciting at first (this is called the "honeymoon' stage), but after a while culture shock may set in.
Culture shock is usually defined as feelings of disorientation or anxiety that people experience when they are exposed to another way of life. It can happen when things are different from how they are back home, like the language, lifestyle, culture, attitudes, climate, environment, and food. This anxiety or disorientation may also cause feelings of homesickness (where you miss your home, friends, and family).
If this happens, just know that this is a completely normal part of living abroad and there are coping strategies you can do that may help.
Here are five tips for dealing with culture shock.
1. Understand That It Is Okay to Feel this Way
Feeling homesick is a completely normal feeling that almost everyone feels at one time or another, even if they do not show it. Remember that it is okay to feel this way and there is nothing wrong with feeling homesick from time to time.
2. Be Open to New Experiences
Try to plan out activities to keep yourself busy. Enjoy interesting experiences, like trying new activities or foods, and you might just discover a favourite hobby or meal (how did you ever survive without Canadian poutine before?!). When you are open to new experiences, it seems that things often fall into place, and you will have lots of great stories to tell friends and family when you return to your home country.
3. Connect with others
Make an effort to interact with your classmates and the faculty and staff here at NCT! Our team is here to help you and you can learn more about NCT events on our website calendar! Your colleagues are also in the same situation as you, and though you may be shy, realize that they are probably.  In addition to making new friends, you can always connect with your family and friends back home as well through texting, calling or video chatting. just as excited as you to be here and to make new friends. These friendships can last a lifetime and also offer new perspectives and opportunities down the road. Maybe you've always wanted to travel to the beautiful island of the Philippines? Well, now you have a friend to visit!
4. Make Your Room a Space That You Love
Try adding some items that make you smile to your new home. This may be having a framed photo of your family or friends or a personal item that brings you comfort.
5. Ask for Help
If the feelings of culture shock don't go away or do not lessen with time, then it is time to talk to someone. Whether it's a trusted friend or family member, or a member of our NCT team, there are many resources which can help you deal with complicated emotions. Check out the health and wellness page on our website. Additionally, NCT offers Mental Health and Wellbeing webinars on various topics throughout the semester. Things like yoga and exercise, as well as getting outside in nature, whether that's a walk in a city ravine or visiting one of Toronto's great parks, can also go a long way towards creating positive mental health effects.
Studying in a different country can have so many amazing benefits so try to make the most of your time abroad! Remember, culture shock is temporary, and a few shifts in your mindset can make all the difference!

Health, Wellness and Community Services
---