A Latin American Woman's Journey in Toronto, Canada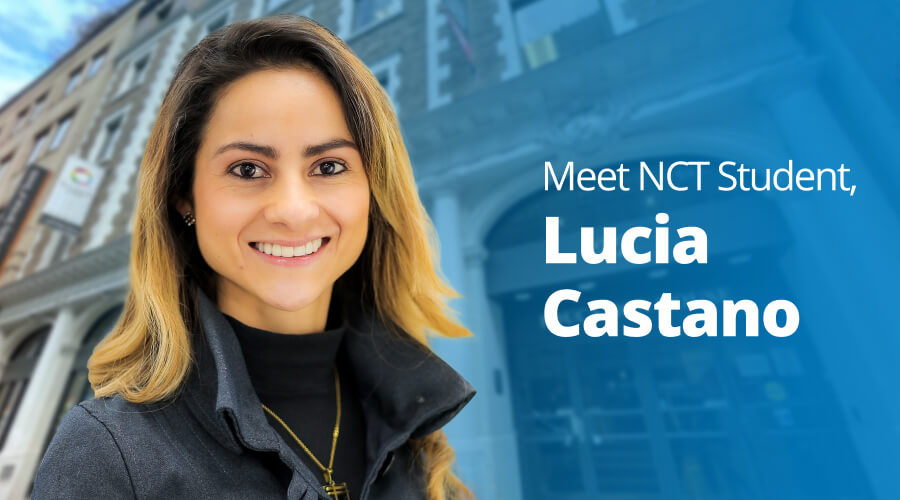 Lucia Castano | March, 28, 2022
Hi! My name is Lucia and I'm an alumna of Niagara College – Toronto's (NCT) International Business Management Graduate Certificate program. I am from Colombia, where the unmistakable aroma of our coffee has made our country one of its largest exporters in the world. My professional career in the travel and airline industry offered me employment in international companies such as Teleperformance and Copa Airlines Colombia. It was this airline that gave me the vision of traveling and motivated me to explore foreign skies.
Canada opened its doors to me, and Toronto has now become my sweet home. This city, where I have lived for over 3 years, is one of the most multicultural destinations in the world, where we not only learn about Canadian culture, but also about many other cultures, each day.
My first challenge in moving to a new country was having to learn English as a second language. However, thanks to all the opportunities that Canada offers international students, I was able to obtain my first international diploma at Toronto School of Management, in their Hospitality and Tourism Management Co-op program.
With the desire to pursue an international education, I then studied International Business Management at NCT. This has been one of the best decisions and was motivated by the extensive experience and knowledge of my professors, who have supported and advised me in my journey to become a successful businesswoman in the travel industry, while working as a Passenger Service Supervisor at Toronto Pearson Airport.
I also chose NCT for its convenient location, as it is located in the heart of Toronto, where international students have easy access to a variety of transit options such as buses, subways, and streetcars. There are also many facilities and services near the campus such as restaurants, gyms, coffee shops, parks, banks, etch; everything an international student could need is in one place!
I highly recommend NCT and believe that the distance from a dream to reality is discipline and that challenging paths always lead us to beautiful destinations. I hope that reading about my journey as an international student motivates you to achieve your own goals, because if I can do it, so can you!

---