Beyond the resume—building a tangible online portfolio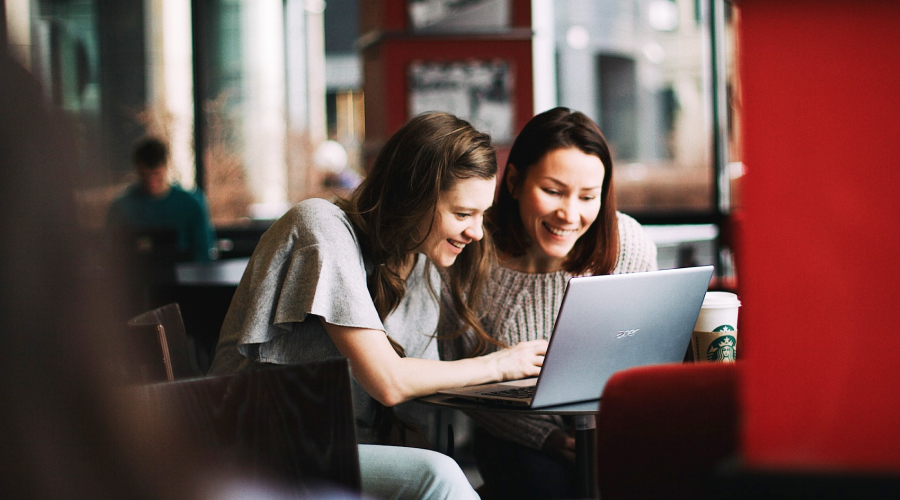 You recently graduated from college and you're excited to join the workforce. You're uploading your resume on every job portal and forwarding them to recruiters - yet, you aren't getting the responses you hoped for. It might even start to feel like your efforts are futile.
Can you relate? You're not alone! Maybe it's time to consider giving yourself a competitive advantage with an online portfolio.
With increasing competition and a rising emphasis on tangible skills, resumes aren't as cutting edge as they used to be. A Workopolis poll in Canada showed that 80 per cent of resumes are rejected in less than 11 seconds. An online portfolio can help you stand apart from the crowd and make the cut.
But what is an online portfolio, and how can it help you?
There are numerous benefits of an online portfolio. In today's world, online portfolios are essential for building your personal brand and marketing your professional skills.
An online portfolio can be a web page or website that showcases your best work to prospective employers, but it also gives them a sense of who you are as a candidate. 
If you're someone that is considered a creative or have examples of reports under your belt, then online portfolios are especially beneficial to you. Whether it's graphic design, annual reports, or presentations on business strategies, employers look at your portfolio to judge whether they should hire you based on existing examples . If you intend to be a freelancer, an online portfolio can be the next best thing to a physical demonstration of your skills.
How to create a portfolio for yourself?
The perfect portfolio is like an exquisite piece of art that displays your skills and capabilities. It's critical to devote some time and effort to make it easy to follow and aesthetically pleasing.
Here are a few portfolio tips that can make the process of creating an online portfolio easy for you.
1. Think about what to feature in your portfolio
It can be tempting to include every project you have ever worked on in your portfolio. After all, prospective clients and employers should know the length and breadth of your experience!
But think for a second here. Do you really want to showcase work that you have lost interest in or projects that don't exhibit top-notch quality you can produce?
Think of your portfolio as an art exhibition and yourself as the curator. You should include experience that fits the larger picture and markets your skills in the best way possible. Focus on having previous projects that showcase your strengths and capabilities.
2. Keep the portfolio organized
Excellent organizational skills are considered an asset in any professional domain. A haphazardly curated portfolio can send out the message that your organizational skills are not up to the mark and can do more harm than good.
Organizing your portfolio can bring logic to your work and make it easier for visitors to navigate the site. It is better to classify all the projects showcased in the portfolio under specific categories. You can group projects that show off a particular skill set or put projects from the same field of work together.
3. Don't forget to add current projects
In a compelling portfolio, including your current work is as important as showcasing your previous ones. Using current projects in your portfolio can give prospective clients a peek into your expanding skillset. It can also boost their beliefs that you can keep up with an ever-involving corporate domain.
Including your current work will display your competency in the newest industry trends and technologies. Apply the same standards towards including your current projects and showcase the projects you're the most proud of and have received the best feedback.
Once you have built your portfolio, it can be a good idea to run it past your mentor or someone else. They can guide you on whether your portfolio looks consistent or needs more work. Don't shy away from reworking your portfolio to integrate their feedback.
Investing time and effort into building an attractive portfolio today increases your chances of numerous career opportunities tomorrow. This is why it's important to start working on your online portfolio!
Want to upgrade your organizational skills for creating the perfect online portfolio and a successful career? The 1 Year Graduate Certificate in International Business Management from Niagara College - Toronto can be a great program.
The program gives you access to faculty members with tremendous international business experience. You also get proximity to the global commerce arena in Toronto, which offers diverse learning opportunities. 
The program can complement your business and management skills irrespective of your previous academic background. Niagara College - Toronto offers this program.
Click here to learn more about the program details.
---