Budget-Friendly Student Housing in Toronto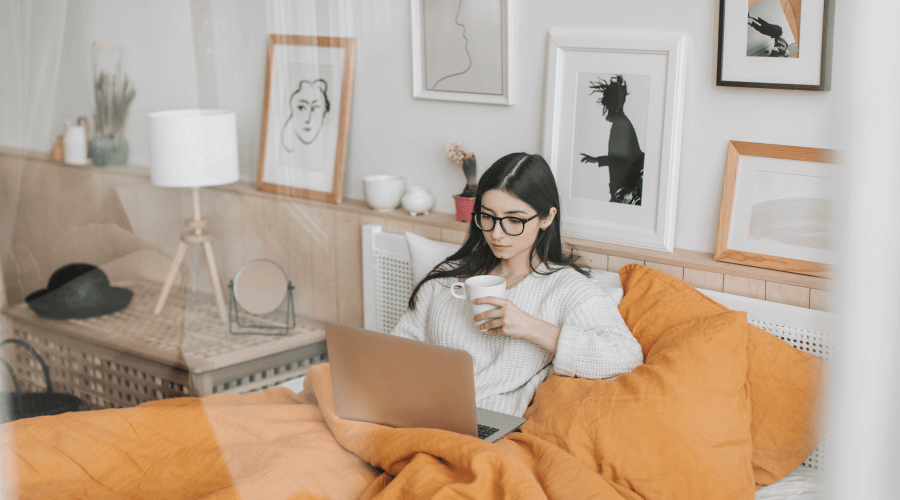 Meaghan Mcisaac | March, 20, 2023
With a new school and new studies, finding a place to call home in a new city might feel a bit overwhelming. It's hard to know where to start, and even harder knowing how to find accommodations to fit your budget. In a city like Toronto, it's important to have the right information in your search for the best place to stay during your school experience. We're here to provide you housing help with our best tips for renting affordable housing in the city of Toronto.
Plan your Budget
The first step in finding suitable accommodations is knowing how much you have to spend. A carefully considered budget can help you know where to look, and what types of housing to focus on. As of 2023, the average rental price for a one bedroom in Toronto was $2,476 CAD. Rental prices are subject to change so be sure to check for updated information when preparing your budge. What type of housing are you budgeting for? There are plenty of options for student accommodation in many different and exciting Toronto neighborhoods outside of one bedroom apartments, and many of them are exclusively for students.
Housing Options for Students
Individual or Short-Term Leases
Individual and short-term leases provide students not only with affordability but flexibility. An individual lease is a rental agreement in which a person rents a single bedroom within a shared apartment. Living with fellow students in a shared residence allows you to split the cost of extra space like a kitchen and living room with housemates, while having your own private space in your own room. A short-term lease is a lease that typically lasts less than six months in a shared residence, often allowing you to pay month to month. With a short-term lease, students don't need to commit to one residence for an entire year - an advantage if you want to make plans to travel to visit friends and family or see the country. An important thing to remember with any lease – make sure the lease is an official Ontario Residential Tenancy Agreement.
Homestay Program
A homestay program is an excellent opportunity to enjoy the comforts and support of a family home while pursuing your studies in a new country. Through official programs like Canada Homestay Network, students are paired with a local family and live in their home for the duration of their studies. Homestays can be cheaper than on-campus housing, and often include meals. Homestay families help immerse students more quickly into the local culture and can provide them with conversation and guidance and are great sources of information on local experiences and excursions.
Student Residences
Off campus student residences are a great choice if you are looking to meet fellow students, make friends, and find activities outside of school. Student residences may also be more modern, offering amenities such as study and lounge spaces, fitness centres and dining halls. Rent your own private room or share with an expertly matched roommate.
Whatever type of student accommodation you decide on, it's important to choose the space that works best for you – a space to call your own that optimizes your Canadian experience. We have compiled a list of Toronto rental websites for students to help you get started in your search!
Websites
4Stay Niagara College – Toronto: https://housing.niagaracollegetoronto.ca/
Casa Student Housing: https://casacanada.com/
Canada Homestay Network: https://canadahomestaynetwork.ca/
Harrington Housing: https://www.harringtonhousing.com/
Parkside Student Residence: https://live-parkside.ca/residence-life
If you have any questions or require additional support with housing during your studies at Niagara College – Toronto (NCT), please email us at housing@niagaracollegetoronto.ca
Thinking about studying in Canada? Check out all the programs NCT has to offer! Programs | Niagara College - Toronto (niagaracollegetoronto.ca)

---