Calling all entrepreneurs: How international business management programs help you expand and grow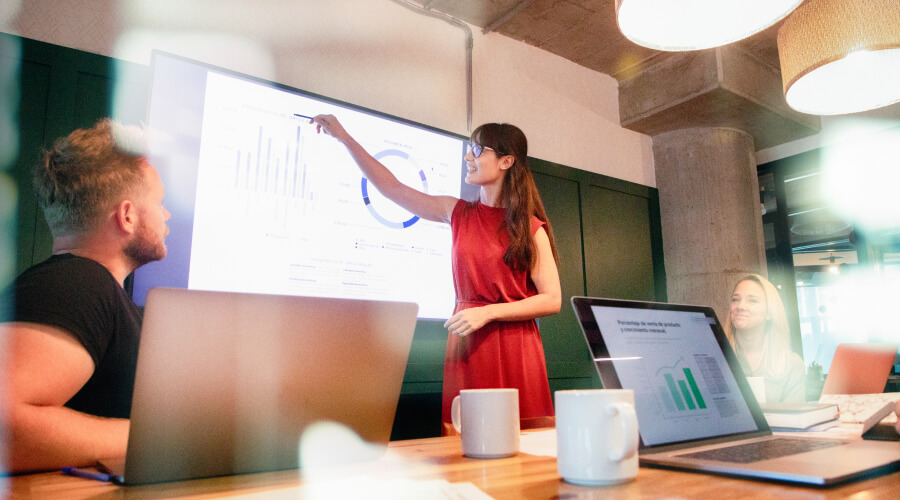 Sweha Hazari | March, 9, 2021
International business management programs can teach you how to lead your business to success and help it expand abroad.
A background in international business management can be useful, even if you don't always intend to be an entrepreneur. With growing interconnectivity among different industries around the globe, continued education in international business management can boost practical and transferable skills such as communication and problem-solving.
Read on to learn about the benefits of international business programs and how it can help your entrepreneurial journey.
International business management means global expansion — and perspective
To expand your business abroad, you should be aware of the kind of challenges international companies can face. For instance, expansion in a new country can involve learning about the trade and labour laws in the country and establishing diplomatic relationships with government officials there.
Pursuing an international business management program can help you gain expert knowledge to overcome these obstacles. 
International business studies will enable you to understand the complexities involved in fostering global trade agreements or economic policies. You gain a global perspective on the factors that could affect your business while making informed decisions to address them.
Develop essential management skills needed to run a successful company
Along with an international perspective, you need keen management skills to run a company. You may deal with a vast range of organizational and management issues, therefore you have to be resourceful, a great communicator, and an expert delegator.
International business management programs develop vital skills that can help you overcome any managerial issues at your company. These programs develop your decision-making, leadership and problem-solving skills, which are essential for running a profitable venture.
Discover new ways of conducting business
While enthusiasm and energy is key for building a business from scratch, technical knowledge is critical for managing and scaling a company. An international business management program educates students on concepts that have a critical impact on conducting business.
The International Business Management Graduate Certificate program offered by Niagara College - Toronto provides dynamic courses that benefit you as both an entrepreneur and professional. Courses such as Business Principles or Leadership and Ethics help develop lasting skills across any industry. The program as a whole allows students to build an advanced business skills and strategies, which can be immensely beneficial for an entrepreneur.
You'll learn how to develop smart solutions to various global business challenges during an international business management course. The programs will also teach you how to manage large teams, assess the financial performance of your company, and redesign your company priorities and policies to be more strategic for success.
International business management from a Canadian lens
It's no secret that Canada is one of the most diverse countries in the world. A truly global experience in one city, Toronto wears the crown as one of the most dynamic and diverse.
International Business Management Graduate Certificate programs such as that offered by Niagara College - Toronto can prepare you for a wide range of careers in the international business domain. Its geographic location in the heart of Toronto gives you a competitive edge: Experiencing world-class education in a multicultural city offers a rainbow of experiences unlike anywhere else.
Niagara College - Toronto offers an exciting, dynamic Graduate Certificate program in International Business Management. The one-year Graduate Certificate program features a diverse faculty with international business experience and a hands-on learning approach to prepare you for a business career set on a global stage. You can explore international business management jobs like management analysts, global marketing managers, executive managers and global financial analysts.
Click here to learn about the program and take the first step towards establishing a successful company.
---