Continuing education in Canada: What you need to know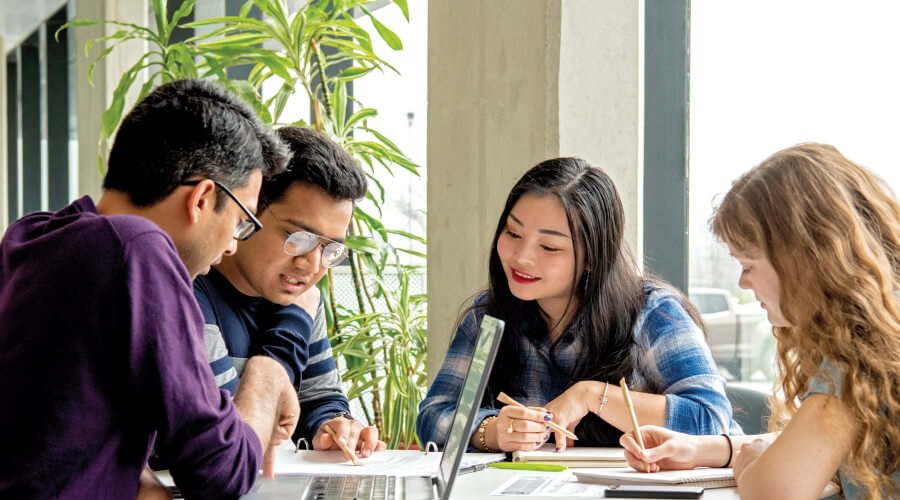 Current shifts in the present job market dictate that continuing education is no longer just an option, but a necessity, and that professionals often can't rely on a bachelor's degree alone to progress in a successful career.
Graduate certificates are one of the most practical and efficient ways to address this skill gap. Canadian graduate certificate programs provide current industry-relevant knowledge and allow students to gain a certificate within a shorter tenure than a degree.
According to a survey by ManpowerGroup, almost 41 per cent of employers in the country seek candidates that have post-secondary training. The survey highlights the value of graduate certificate programs which are arguably becoming more crucial than a university degree.  
Graduate Certificates are critical in the current environment
Attaining critical knowledge on industry trends, changes, and required skills are necessary — the pandemic has also ramped up the need for skill acquisition that helps professionals keep up with the times. Graduate certificate programs provide a strong emphasis on practical training and rely on shorter, efficient learning methods such as short courses, blended programs and certificate programs. Students planning to enter this competitive and ever-changing market must also equip themselves with the latest skills and industry trends. 
Even those who have lost their jobs as a result of the pandemic or wish to re-enter the workforce can benefit from a graduate certificate program. In an article by Canadian HR Reporter, Social Development Minister Jean-Yves Duclos stressed the importance of re-skilling and training as the two primary agenda items the Canadian workforce needs to focus on during these challenging times.
Stronger job security
A fluctuating and highly dynamic job market is making stability a major concern for professionals. A graduate certificate will provide you with more job security and better pay as you expand your existing skillset and learn to apply it to the workplace, an asset many employers look for in candidates. This, in turn, secures your job role and even facilitates your growth to higher paid roles.  
Canada has always been a popular destination for international students and given the technology wave the country is experiencing, it's a good time to join the workforce.
Specialized skills and industry options make graduate certificates key
Graduate certificates are short-term programs that can be completed in a year and are designed to train professionals in specific fields, ranging from international business to human resources. Canadian graduate certificates are intensive and focused on providing students with all the relevant skills for their chosen professions.
Considering the right graduate certificate is the first step. Programs such as Human Resources Management, International Business Management or Hospitality and Tourism Management at Niagara College - Toronto build industry-specific expertise. The college offers a range of programs taught by a highly experienced faculty. With small class sizes and world class career services support, the college equips students extensively for the modern workforce.
Located in the heart of Toronto, students can look forward to attaining relevant skills in their chosen professions at Niagara College - Toronto beyond their coursework. Surrounded by the financial, fashion, and entertainment districts, students will find it easy to thrive in a fast-paced, multicultural city with access to a network of opportunities.  International students who apply for a graduate certificate are required to have a bachelor's degree or Ontario diploma along with proof of English proficiency.
---