Curating Your Social Media Presence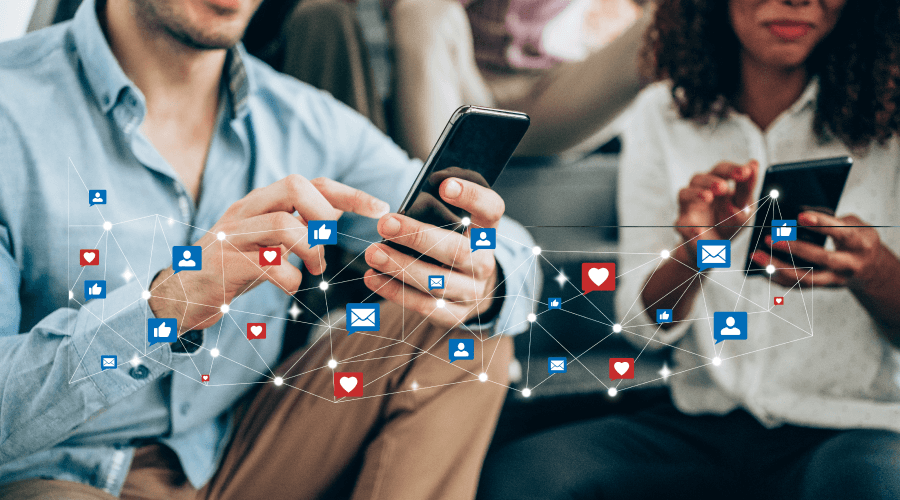 Meaghan Mcisaac | April, 11, 2022
Always put your best foot forward when it comes to the job hunt – that includes your digital footprint! New employers may check out your social media profiles – it's a quick way to get a sense of who you are as a person and how you'll fit on their team. A professional looking, thoughtfully curated social media presence is a sure way to wow any prospective employers who look you up.
LinkedIn
This is the most formal of the platforms – a place specifically for employers and job hunters to connect.
Make sure your profile is complete with a professional looking profile picture. Be yourself, show your personality, and dress appropriately for the kind of work you are looking for. Spend time on your summary – be confident about what you have accomplished!
If you meet someone in your industry at a seminar or an expo, add them to your LinkedIn connections. Build your list. You never know what contacts could help you find the job you're looking for.
And don't forget to post relevant content to your feed – this will keep your presence fresh by appearing in the feeds of your connections.
Facebook and Instagram
Facebook and Instagram are great platforms to showcase your personality – your hobbies, your travels, your interests. Also, if you are looking to work in more creative industries, it's a great way to showcase some of your projects.
And don't forget, those companies you see yourself working for someday? They likely have Instagram profiles and Facebook pages too! Check them out and see what sorts of content they are posting. Let it inspire you to create content that would appeal to the industry you want to work in.
Twitter
Like LinkedIn, Twitter is a great platform to build connections. Follow companies and people in your industry. Showcase how you understand your field by sharing articles and memes that are relevant to conversations in your industry. Engage in relevant hashtags, and build your following. This shows potential employers that you have an active interest in you field.
Personal vs Professional
In today's digital world, it's increasingly hard to define your personal and professional space online. What we want to share with our best friend, might not be what we want shared with our coworkers. It's helpful to make a private account, for sharing personal life experiences with family and friends, and a more professional account, with posts relevant and specific to your professional life.
For more tips and support to help you find your career, you can email us at info@niagaracollegetoronto.ca or check out our website.

---