Experience Toronto through its popular public transportation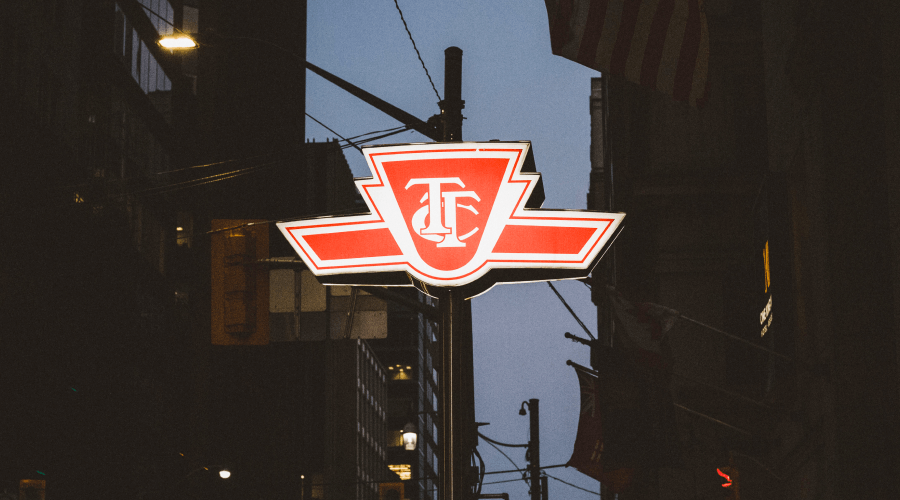 Neha Soni | July, 27, 2021
Toronto, as the country's largest city, is one of Canada's famous tourism destinations. As a result, a large number of visitors travel in and out of the city. This influx of people could mean trouble in terms of transportation, but thanks to Toronto's popular public transit system, you can travel around the city with much more ease, compared to other cities around the world.
The city's public transit authority, the Toronto Transit Commission (TTC), provides a very efficient transit system and introduces automation initiatives for commuters such as payment systems and information dissemination, giving you less difficulty as you travel around the Greater Toronto Area (GTA). The TTC also partners with other local transit authorities such as GO Transit and others around the GTA in order to deliver convenient public transport system around the city and surrounding areas.
It's one of the many things you need to be informed of when you study at Niagara College – Toronto.
Read on to get to know more about the different kinds of public transportation you'll encounter here in Toronto:
Trains
Thanks to Toronto's integrated transit system, commuters can easily travel to other municipalities of the GTA, including Niagara, Lakeshore West and East, Barrie, Richmond Hill, Milton, Kitchener, and Stouffville. To do this, catch a train or bus through GO Transit from Union Station and choose your destination from there. Free wi-fi is also offered aboard GO buses. You can also view GO Transit's route options on their website.
Buses
Each bus displays its own route number and destination to guide commuters on the right ones to enter. Bus stops are also strategically located around the city, complete with necessary information about the routes. The buses are also equipped with accessible entrances and wheelchairs for comfort for challenged commuters. When going in, know how to ride safely to avoid trouble and disturbances along the way. Each stop is also announced via internal speakers to help make sure you don't miss your destination.
Subway
The TTC operates four subway lines underneath Toronto, including Yonge-University, Blood-Danforth, Scarborough, and Sheppard. These lines are designed to conveniently transport commuters to and from prime spots around the GTA. You can ride the subway by going to a dedicated subway station. Helpful information such as emergency hotlines, announcements, and train routes can be found inside the trains. Commuters can also enjoy internet while riding the subway. You should also know how to properly ride the subway especially if you're new. Other transit authorities such as Metrolinx plans on continuously improving and developing its current lines, and are also working on creating new ones.
Streetcars
Streetcars have a strong presence in the city as they provide additional convenience to ordinary commuters in Toronto. Aside from being similar to a bus ride, it adds a sense of tradition in the city's already multicultural ambience. Streetcars are equipped with ramps and priority seats for extra convenience to particular passengers, and each stop is announced promptly to help make sure you don't miss your destination. Read on more materials to familiarize yourself with streetcar riding.
New experiences are almost guaranteed when visiting or moving to a new country. By better understanding how to get from point A to point B, you can become more immersed into the city's way of life and better access all that Toronto and the GTA have to offer.
Our Student Services team are always ready to assist you as you adapt to the Canadian lifestyle. Don't hesitate to reach out at a member of our team with any questions that you may have by emailing info@niagaracollegetoronto.ca and someone would be happy to assist you.
---