Halloween in Canada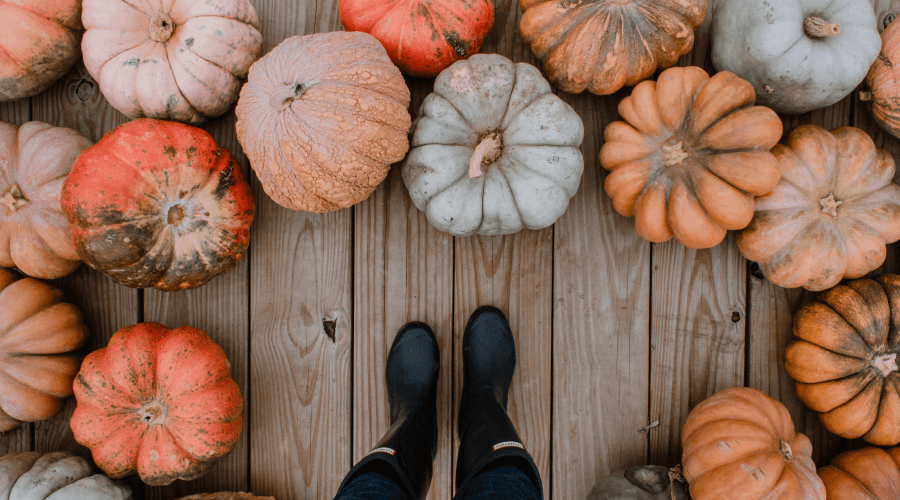 Alisha Sevigny | October, 18, 2021
Halloween is one of North America's most popular holidays and it's easy to see why. Costumes, candy, decorations, and haunted houses are all part of this fun and spooky celebration that everyone loves to participate in. If it all sounds a bit unusual, don't worry, here is everything you need to know for this autumn holiday that occurs every October 31. Read on and experience Canadian culture first-hand!
A Brief History of Halloween
Halloween is a tradition that originated with the ancient Celtic festival of Samhain, when people would light bonfires and wear costumes to ward off ghosts and spirits. People would also leave offerings (that's where the treats come in!) and celebrated this fire festival as they harvested crops and prepared for the oncoming winter.
Costumes
Halloween is not a statutory holiday, meaning you still have to go to school and work, but luckily these are perfect places to show off your costume. Costumes can range from simple homemade items to elaborate creations bought at party stores or online shops. This is your opportunity to live out your secret dream of dressing as a celebrity, a movie or television character, or anything else you can think of.
Joe Exotic (Tiger King)
A roll of toilet paper
Wonder Woman
Baby Yoda
A Jedi
Black Widow
Astronaut
Loki (any version)
Squid Game Players and Workers
Hand Sanitizer
Classic Halloween Costumes
Vampire
Caveman/Cavewoman
Ghost
Witch
Pirate
Things To Do
There are so many activities leading up to and on Halloween! A popular custom for children is trick-or-treating, where kids dress up in costumes and go to neighbouring houses to ask for candy. Adults dress up too, and will often attend Halloween parties and events, explore haunted houses, carve pumpkins, and decorate their houses.
This year people will be celebrating extra hard as Halloween was cancelled in 2020 for the first time ever due to the pandemic. Listed below are just a few of the awesome events to check out in and around Toronto this year.
Bloor Street West, from Prince Edward Drive to Montgomery Road, Toronto
October 30, 2021
Price: Free
Come Celebrate the spooky Halloween season with us! At the 2021 Pumpkinfest in the Kingsway. Bring your best costume and decorate one of over 300 pumpkins Crafts, treats, face painting, raffles & so much more!
2 Manitoba Drive, Toronto
October 8, 2021 To October 29, 2021
Price: $13.75 CAD
Join us (if you dare!) and discover the secret history of some of Exhibition Place's landmark buildings after dark.
Variety Village, 3701 Danforth Avenue, Toronto
October 30, 2021 To October 31, 2021
416-699-7167
Price: Free
Join us for food, drinks, live music, crafts, kids costume contests and treats. Entrance is free but donations to support Variety Ontario's unique programming for individuals with disabilities is greatly appreciated. This is a community event and all guests are encouraged to come in costume.
Figures Nightclub, 137 Avenue Road, Toronto
October 31, 2021
416 564 0639
Price: $25-$30
Join us this year for House Of Horrors 2021 costume bash! The best in Hip Hop X Rnb X Reggae X Soca Music all night.
Canada's Wonderland, 1 Canada's Wonderland Drive, Vaughan
September 24, 2021 To October 31, 2021
Price: $31.99 CAD
Halloween Haunt at Canada's Wonderland is the largest Halloween event in the Greater Toronto Area, transforming the theme park into a scream park with hundreds of monsters, terrifying attractions and live shows.
What are you waiting for? Embrace the Halloween Spirit and experience Canadian culture with Niagara College — Toronto (NCT). Connect with us at info@niagaracollegetoronto.ca and we'd be happy to advise you on your journey as an NCT student in this fun and diverse city.
---