Hospitality and tourism in the pandemic: Will the industry survive?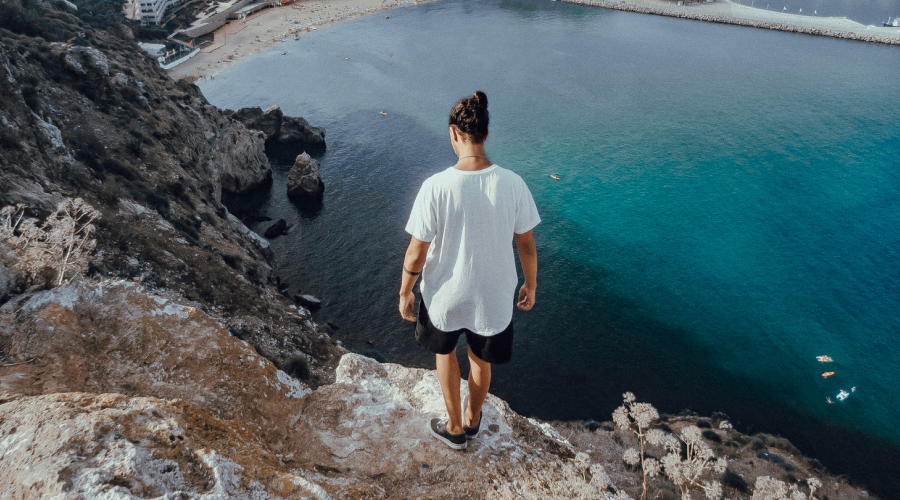 Sweha Hazari | April, 6, 2021
Challenges in the hospitality and tourism industry escalated rapidly over the course of the pandemic. Around the world, lockdowns were imposed to curb the spread of the disease, which kept restaurants and hotels empty for months in 2020.
However, 2021 is expected to be a year of recovery and growth for the hospitality and tourism industry in Canada and the rest of the world. With vaccines underway and restrictions easing in many places, hotels and restaurants are opening again, and the hospitality business is picking up speed. 
The resilience of hospitality businesses and numerous proactive measures have facilitated this restoration of the global hospitality industry. As an aspiring hospitality management professional, your future career prospects in the industry are abundant.
Here are some tourism industry survival tips that can help you sustain your hospitality and tourism business in the post-COVID world.
More emphasis on hygiene and cleanliness
People are still concerned about the spread of the coronavirus. The effect on hospitality that COVID has can only be countered with stringent precautionary measures. 
Physical hygiene and cleanliness are at the top of the priority list for customers. Moving forward, it is key to place a primary importance on safety and hygiene in the hospitality domain.
These technical measures can include regular disinfection of commonly touched surfaces like doorknobs, light switches and staircase railings. You can also consider installing acrylic shields at reception desks and providing your staff with personal protective equipment (PPE) kits.
The Hotel Association of Canada (HAC) had released new health and safety protocols for hospitality businesses in May 2020 and are regularly updating them. Hospitality establishments have to ensure that they follow these protocols and reduce infection risk for their patrons.
Engage with your customers more frequently
The pandemic has been understandably nerve-wracking for most people. Customers might expect hotels and restaurants to assure them more frequently about their safety protocols. Improving customer engagement can help businesses relieve their customers' fears and builds trust.
With fewer people venturing out of their homes, the current situation can still be challenging for the growth of the hospitality industry. Therefore, It comes down to customer interaction - as a professional, you take the initiative to open a reassuring dialogue with your customers and ask about their expectations and concerns.
Your digital marketing team can be monumental in driving your customer engagement efforts. They can conduct online polls, put out informative and engaging social media posts, and even upload videos depicting how your premises are thoroughly sanitized every day. 
Effective and thorough communication can help you establish a credible relationship with your customers, and in extension, increase your sales.
Create partnerships with new establishments and seek government aid
The Government of Canada has started many initiatives to help the Canadian hospitality and tourism industry improve its condition. The following initiatives are a few among the many relief measures that can help you look after your staff, and sustain your business.
Canada Emergency Wage Subsidy: This government initiative reimburses your business for part of the salary you paid to your employees during the crisis. The subsidy program covers 75% of your employees' wages if they are less than CA$ 58,700 per year.
Canada Emergency Commercial Rent Assistance (CECRA): This initiative can provide you with low-interest loans that can cover up to 50% of your business premises rent. This can be a great program to register for if you have rented a commercial space in a high-rent area.
Canada United Small Business Relief Fund: This program can provide you grants of up to CA$ 5,000 for reopening your hospitality business safely and/or move part of it online.
Another great way of sustaining your business is to forge new partnerships with other market players. For example, hotels can partner with colleges and universities to act as quarantine centres for their international students at cheaper rates. It can help both parties keep their businesses running.
These are many other ways to sustain and grow your hospitality business despite the pandemic. The bottom-line of all these strategies is understanding the priorities of your customers and establishing credibility with them. Your efforts will may make an impression on your customers, helping you propel your business forward.
Want to know more about customer engagement strategies in the hospitality industry? The two year Diploma in Hospitality-Hotel and Restaurant Operations (Co-Op) from the Niagara College Canada can be a great alternative.
The program is industry-oriented and focuses on the latest market trends in the domain. The program also provides extensive practical experience with a 5-month co-op term, full-service labs and a hands-on learning approach.
Niagara College Canada's partnership with the Toronto School of Management allows you to pursue this program from TSoM's downtown campus in Toronto. The program can also allow you to apply for in-demand, sought-after jobs in hotel management, hospitality sales, and front office management.
Click here to learn more about the program.
---