Hospitality and tourism: Why standing out with a graduation certificate is key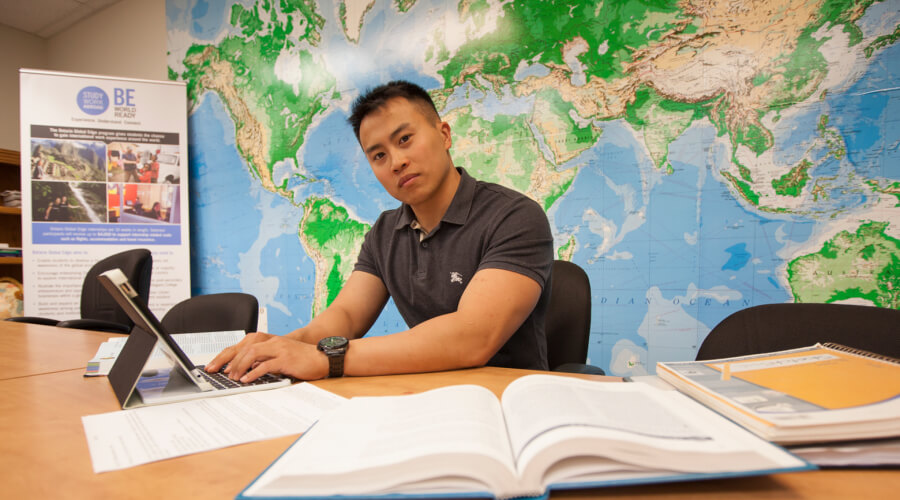 Nandita Kaushal | March, 16, 2021
Pandemic or not, hospitality and tourism is here to stay: People are natural explorers and the industry is projected to thrive globally.
Hospitality and tourism are two different disciplines that are often bundled together because they frequently overlap. While hospitality is focused on making guests feel welcome and providing them with a good experience, tourism is concerned with local attractions and activities that will entertain people.
The Canadian tourism industry is on an upswing
While the pandemic may have put a temporary halt to things, the industry is picking up again. According to the Canadian Tourism Research Institute, tourism spending in Canada is approaching $90 billion and its impact on the economy is far-reaching. Over 600,000 Canadian jobs are directly tied to tourism activity with many more supported through the supply chain.
Canada's natural beauty, the energy and creativity of its towns and cities, and the vast geography which makes up Canada, annually attracts the curious from all over the world. Canadians are explorers as well, seeking exotic adventures in remote locations.
Whether it's luxurious stays at Toronto's boutique hotels or all-inclusive packages to Aruba for adventurous Canadians, the possible careers in tourism and hospitality are endless. This sector is in-demand for many reasons and while excellent remuneration takes centre-stage, it's the practical experiences acquired on the job that makes this one of the most coveted sectors to work in.
Dynamic, atypical hours
Many people work nine-to-five, but it's not for everyone. There are those who prefer an environment which is dynamic and offers change each day, even if that means working different hours. Hospitality and tourism requires professionals to hit the ground running each day, constantly be interacting with different people.
The key to success in this industry is being proactive, organized and knowing how to manage people. Whether its customer services or stakeholder relations, professionals in the field must be people-focused first — and that doesn't always fit into traditional working hours.
Global opportunities at your fingertips
This career is popular for many people because it also presents global opportunities. Tourism is a critical industry in many countries: According to 'Visual Capitalist' The Caribbean Island receives 20, 000 visitors on a daily basis. 30 per cent of total employment on the island of Jamaica comes from tourism. Countries such as Aruba and the Maldives also rely heavily on tourism, often hiring professionals with a strong educational background, such as professionals who have acquired graduate certificate programs.
An ever-changing, energetic atmosphere
The ambience of a regular office can be cut-and-dry but in hospitality, things are people-focused. While the industry involves a lot of work ranging from organizing travel itineraries through to managing bookings, the atmosphere is required to be lively and energetic — or suited to the experience that's being provided. From front desk managers to food and beverage managers, each person on the job has a client-focused energy and attitude to ensure customers have a great experience. 
Transferable skills across a variety of industries
Multitasking responsibilities, addressing complaints, coordinating with teams and staying on top of all tasks requires exceptional organizational skills. Professionals in tourism management or careers or in hospitality go through extensive training in order to be able to perform all their duties effectively. Whether it's hard skills or soft-skills that hone tact and diplomacy, hospitality and tourism graduate programs sharpen the tools you need to succeed across a variety of sectors.
A graduate certificate such as the one-year Hospitality and Tourism Management Graduate Certificate from Niagara College - Toronto, helps advance your career and suitably adept to thrive in this industry. Surrounded by the financial, fashion, and entertainment districts, Niagara College - Toronto is situated in the heart of one of Canada's most vibrant, multicultural cities. Students can look forward to attaining world-class education with a global, diverse perspective.
This program is designed for professionals who want to acquire valuable skills to strengthen their knowledge in this sector. It focuses on industry-relevant technology, management and leadership skills and also allows students to learn through research.
For more information about the program, click the link!
---