How International Business Management Can Take Your Career to the Next Level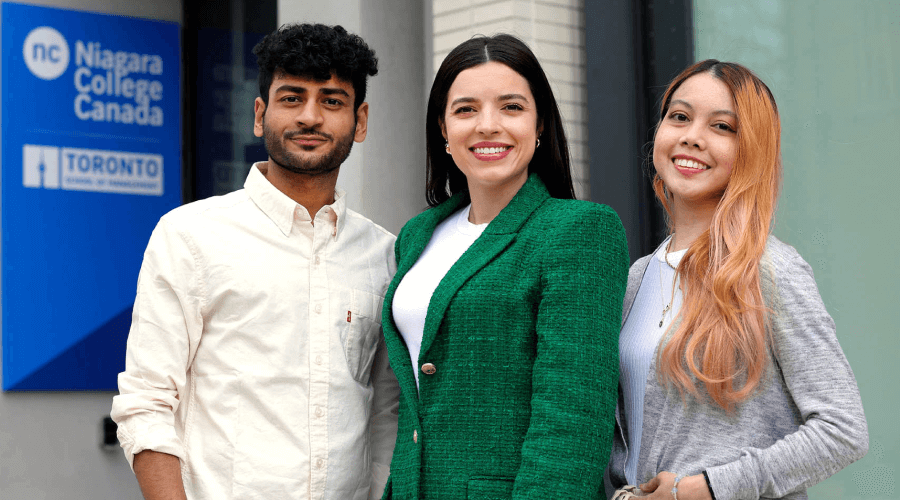 Our world is increasingly economically interconnected. As economies move forward to greater globalization, understanding the complexities of engaging in business across borders has become a valuable skill set that can translate into an exciting and rewarding career full of many opportunities, taking your career to the next level. Join us in this blog as we explore in greater detail what international business management (IBM) is and why you may wish to consider an education in IBM.
What is International Business Management (IBM)?
IBM is the process of organizing, controlling, planning, and directing the activities of a business or organization, but on a global scale. No country nor culture is the same and international businesses need to adapt their marketing, products and services, and business operations to establish a market share in the countries they do business in. IBM is about navigating these challenges and complexities and developing strategies that will enable a company or organization to compete in the global market. As an international business manager, you will also participate in various activities, including finance, operations, marketing, and human resources. Understanding the role is essential to succeeding in the industry; therefore, enrolling in an international business management program is an important foundation for a successful future career.
The Importance of International Business Management
As the global market continues to grow, businesses must expand to meet the needs of international customers. Expanding into international markets allows companies to access new customers and clients, enhance their production processes, discover a better range of resources, and increase their market shares. Going global can also provide a competitive advantage, as it will allow companies to understand global trends and best practices, which can be applied to their operations and marketing strategies, helping to build strong international networks and partnerships.
Advantages of Studying International Business Management
Jobs in international business require a combination of soft and hard skills. Having the ability to interact with stakeholders as well as a knowledge and understanding of international markets is what will help you succeed.
Global Perspective: Enrolling in an international business management program will offer a global perspective, comprehensively understanding the worldwide business environment. It also helps you develop a broader view of the world, and cultural sensitivity, which is essential in today's interconnected world.
Cross-Cultural Communication: With a career in international business, you will have opportunities to communicate with diverse stakeholders. IBM programs include courses that will help you learn to navigate cultural differences, adapt to unique business practices, and collaborate in a culturally responsive way with people from different backgrounds.
Enhance Business Skills: You will be able to develop a broader set of business skills while gaining knowledge in marketing, finance, operations, and more. You will also learn the best international business practices that will be beneficial in a diverse business setting.
Adaptability and Flexibility: Dealing with the complexities of the international market and operating in various cultures requires flexibility, problem-solving, and an ability to recognize market trends. In this fast-paced industry, it is necessary to think and act quickly. By studying international business management, you will better understand what to expect and how to proactively respond to challenges.
Career Opportunities and Growth Potential
Studying International Business Management can lead to a wide range of career opportunities, including:- Customs broker
Distribution and logistics administrator
Foreign trade consultant/specialist
Import/export manager
International banker
International marketing and sales associate
Growth potential in these career paths is significant, particularly as companies expand their operations. Graduates of IBM programs can advance to higher-level positions, such as managers, directors, and executives. Moreover, international business management offers the opportunity to find employment in different countries, allowing you to gain exposure to diverse business environments that can further enhance career growth potential.
FAQ
What kind of salary or earning potential can I expect in a career in international business management?
Talent.com reports that the IBM salary range in Canada is from $79,000 CAD to $150,000 CAD annually.
What are some benefits of studying international business management and how can it help me advance my career?
There are many benefits of studying international business management, such as gaining a global perspective, learning, and understanding the global market.
What kind of educational or professional development opportunities are available in international business?
You can expand your knowledge and stand out to potential employers by enrolling in a master's program, learning a new language, studying abroad, or applying for internships. Niagara College – Toronto's (NCT) International Business Management Graduate Certificate is a comprehensive program covering the core concepts of international commerce that prepares students to take on challenging roles in the international business sector.
What are some strategies for networking and building connections in the global business community?
Utilize networking platforms like LinkedIn to connect with professionals in the International Business field. Also, look for online communities and forums that will allow you to contribute to discussions and share your thoughts on the industry. NCT's Career Services department organizes networking workshops, employer visits, guest lectures, and dynamic job fairs with industry-leading professionals that offer students valuable opportunities to build professional connections.
If you are interested in learning more about the International Business Management Graduate Certificate program at Niagara College – Toronto, visit our website here or send us an email at enquiry@niagaracollegetoronto.ca.

---