How to Handle an Unsuccessful Interview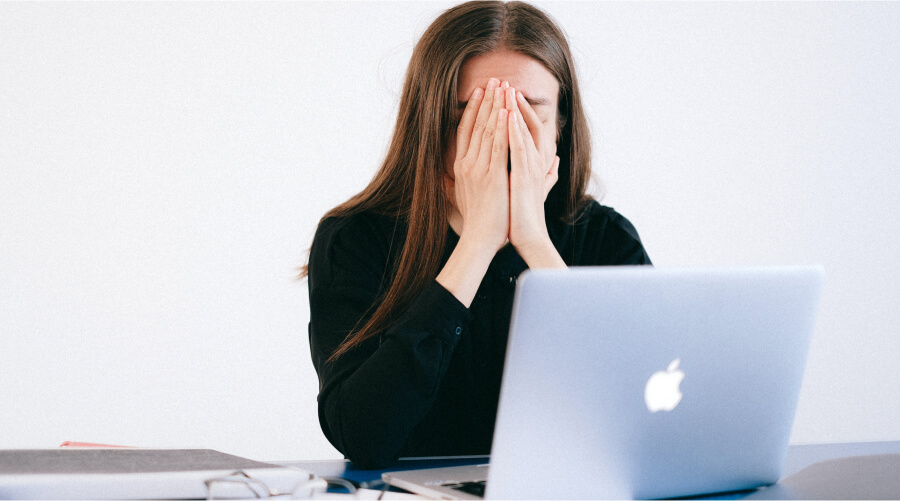 Alisha Sevigny | November, 15, 2021
There are many things one must deal with when preparing for a job interview: organizing your resume, the intensive research that occurs when looking for companies that fit your professional standards, and the time and effort you invest into preparing for your appointment. Expectations build up pre, during, and post interview, so it can take a toll on your mental health should you receive the unfortunate news that the hiring manager has decided to move forward with other applicants.
Stay Professional
Although rejection can be difficult, always maintain professionalism. Respond promptly and respectfully to your hiring manager, and you can also express your availability for future opportunities. Not only does this display a professional character, but you've also added a network to your contacts.
Analyze Your Approach
One of the best ways of getting better at job interviews is to review your approach after your meeting with the hiring manager. Write down the pros and cons of your interview responses, any remembered verbal and non-verbal language, as well as the cues of your interviewer. You may also consider sharing your pitch with trusted colleagues so you can gain constructive criticism and a thorough evaluation of your presentation. Don't be afraid to seek help in improving yourself!
Re-evaluate Your Mindset
It's helpful to re-assess yourself after each interview. If you feel discouraged, try to provide yourself with positive affirmations that can help you look at things differently and get you back on your feet with more confidence and wisdom. Keep a positive mindset and realize that even if this opportunity wasn't the right fit, something else will come along.
Don't Take It Personally!
Remember that job interviews are conducted in a professional setting, so if the employer decides to move on from your application, try not to be too hard on yourself. Understand that these are things that go beyond your control, and that there could be other external factors at play. You can look at it as an opportunity to find the company that will suit you and your skills best.
Don't Give Up!
Every opportunity comes for a reason. If you are unsuccessful at an interview, turn it into motivation to be better for the next time. You can also look at interviews as hands-on practice for the right company that you will apply to. You can also enhance your resume by taking seminars, short classes, and workshops while looking for work. Additional diplomas and certificates increase the chances you land your dream job, and more importantly, you gain additional knowledge and wisdom along the way. Good luck on the job hunt!
Aspiring to be a world-class professional backed up by a credible Canadian education? Niagara College – Toronto (NCT) offers sought-after programs in various fields such as hospitality and tourism, business, and human resources. Receive a Niagara College diploma while studying in Toronto, one of Canada's biggest economic and cultural hubs. Niagara College – Toronto offers an exceptional educational experience and has a team of expert faculty and dedicated staff ready to help you, not only in student-related concerns, but in building your career as well. We have a Career Services team that will assist you in creating and improving your resume, helping you gain access to a network of companies, and so much more.
Be part of the growing NCT's growing family! Chat with our student recruitment advisors on our official WhatsApp number at +1 (647) 945 4380 or email us at info@niagaracollegetoronto.ca for further inquiries. We look forward to talking with you!
---