How to Improve Your LinkedIn Profile in 2021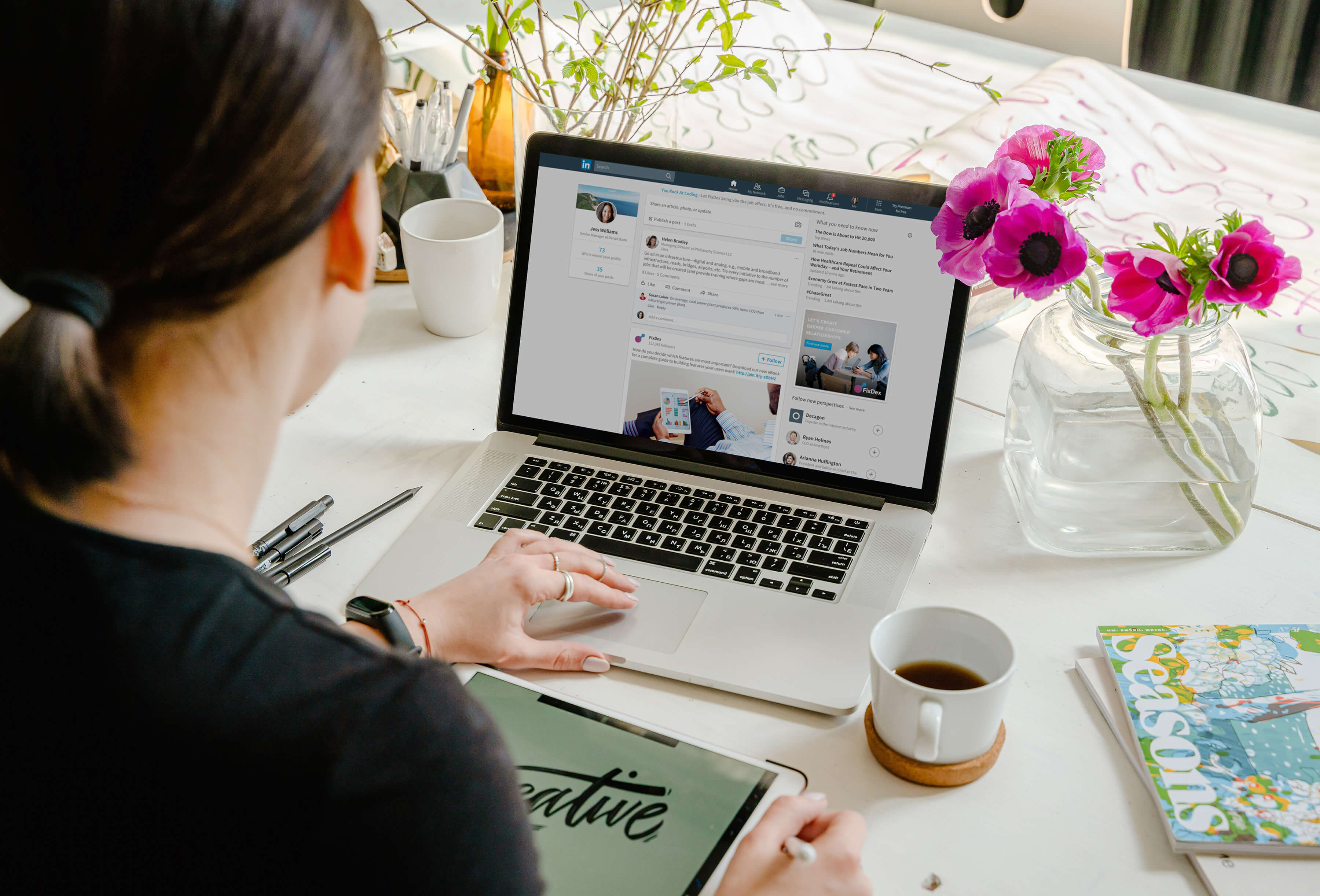 Comprised of over 756 million members and used in over 200 countries globally, LinkedIn is the world's largest social networking platform for professionals.  Needless to say, having a LinkedIn profile can be beneficial for your career and can help you meet your career goals.
Do you want to build an outstanding profile on LinkedIn? Read on to learn about important LinkedIn profile tips to help you stand out from the pack.
How to Make a Good LinkedIn Profile?
Keep your profile up-to-date:
Creating a LinkedIn account is just the first step — it's  also important to keep it updated as much as possible . Do not resort to updating it only when you are looking for a change. You never know when your dream job is going to be offered. Having an updated profile also means that you are serious about your career, and that you are in the pursuit of valuable networking and learning lessons for your career goals. 
A professional image:
A professional photo is essential to your LinkedIn profile. According to LinkedIn, a professional headshot is 14 times more likely to get you views. Hiring managers spend 19 per cent of their total time looking at your profile shot as the first filter for your page. Try to update your LinkedIn photo with a recent photo so that interviewers and recruiters can recognize you. Wear something simple but professional.
Write a good headline: 
For the profile headline, summarize everything you are about in 120 characters. Brevity and clarity are highly desirable skills and lets you make most of the platform. Try to use industry keywords on your headline. You can also add some other interests like photojournalism, blogging, etc., in addition to showing your latest job title, or by itself to illustrate the industries you are in or want to pursue. This will give you more exposure to other people. Remember to check your headline when you're updating your profile with new job role —or the latest job title will, by default, become your headline.
Customize the URL:
Try to customize your LinkedIn address to make it easier for people to look you up even if they are not connected with you. Add a call to action inside the summary box by providing your email ID, website, or phone number. 
Remember that communication is everything, and being proactive is certainly going to help you in the professional arena of life.
Talk about your achievements:
This is the platform where you can brag about your achievements. Make sure you add all your awards, publications, certificates, or anything that you have earned so far. Only professional skills can make your profile look boring or average. Explain your roles in the projects that you have undertaken or the work you have done before. Be clear and concise and add what is necessary.
Show off your language skills:
Being multilingual is extremely important in today's world. It can be a gateway for newer and more interesting opportunities. Show off your English language skills and your ability to communicate with a global reach. 
Give and get recommendations:
On LinkedIn, recommendations are basically references. Don't be shy to reach out to your colleagues, your current manager, your previous team leads. Ask them to share their insights on the work you have done and the qualities that they have seen in you — and do not forget to return the favour. Try to get quality endorsements instead of garnering a thousand endorsements.
Learn new skills:
Take online courses that are available for free on LinkedIn to expand your knowledge. Learn new skills from online courses, and share your certificate and experience online. You will attract more engagement by writing articles or posting images, videos, and using hashtags. Hiring managers and recruiters will see it as a quality where you are putting in effort  to make the best of your career.
Expand your network and join groups:
On LinkedIn, you just don't connect with people who are already on your contact list. Try to join groups and follow influencers outside of your network, and learn from them. Interacting with more people who are in the same industry, and do the same kind of work, is also highly beneficial. You can join as many groups as you want and make as many new connections as you like. But you can also choose to keep your groups and network small but engage actively with most people you connect with. If you have a skill or expertise in a certain area, you can also start your own group and showcase it to in world of LinkedIn.
Header Image:
Load a header image that makes your profile personalized and makes it stand out. It can be anything related to the work you do or some skill that you have. Although several stock images are available today, there is nothing better than an image that features you and or the relevance of your work. 
LinkedIn is not limited to professionals. Even students, freelancers, and digital nomads use LinkedIn actively to connect, interact, discover new industry skills and find excellent institutes offering relevant programs. Niagara College Canada offers industry-specialized programs taught by experts. They even have special financial aid programs, entrance bursaries and a range of scholarship facilities. Learn more about NCT program options by clicking here.  
---
Recent Blogs