Learning and development trends in 2021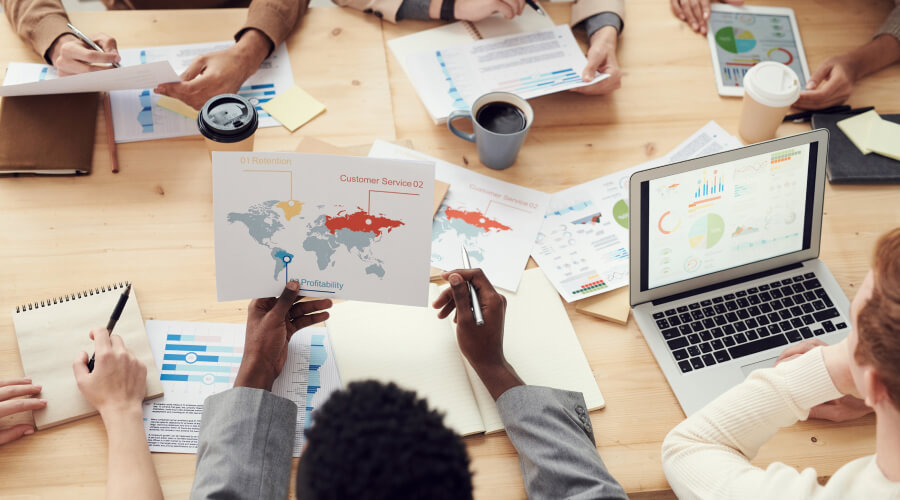 Sweha Hazari | June, 29, 2021
Over the last year, learning and development in the workplace have been pushed to the forefront as the next big idea. People across all strata of the corporate domain are recognizing that continuous learning has become a must-have to move forward in their careers.
A LinkedIn learning report published last year illustrated that two-thirds of the world's CEOs agreed learning and development were important for rebuilding and reshaping their companies. Another survey by Deloitte showed that 64 per cent of the participating executives agreed that learning and development had changed from 'should have' to 'must have.'
Focusing on your learning and personal development while working gives you the ability to acquire the relevant skills to help you contribute to your company's growth. It also keeps your skills relevant in a fast-paced business world.
The learning and development trends in the business world are dictated by many factors, including socio-economic events and political events. Keep reading to explore the top future trends in training and development in 2021.
1. Adaptive and personalized learning
A LinkedIn survey rated adaptive learning among the top three development trends for corporate employees.
Aligning program curriculums and goals with specific employee backgrounds and roles can help them upskill more effectively. It can also keep the learning engaging and relevant for the employees and prevent wasted efforts on irrelevant knowledge.
2. Diversity and inclusivity in the workplace
The global discussion on systemic racism and inequalities have also shaped the learning and development priorities for companies. Executives now want to inform and educate their employees on diversity, equity, and inclusivity to drive employee engagement and commit to a stronger ethos and moral compass within the company.
An Indeed.com survey shows that nearly three-quarters of all executives in North America have made diversity and inclusion programs a priority in their workplaces. This garnered more attention due to international social justice movements.
3. Cross-team learning and internal mobility
The economy is dictated by the need to maintain positive cash flow, and companies are looking to save costs in the recruitment process, among other operations. Therefore, it is more cost effective to train internal employees for a different operation than looking for new hires.
As per a LinkedIn survey, 51 per cent of learning and development platforms say cross-learning and internal mobility are among their most popular course offerings. Cross-team collaboration and learning can reinforce long-term learning goals and help employees to improve skills faster.
4. Real-time feedback
As a shift in workplaces took place during the pandemic in 2020, managers started looking for better ways than yearly performance reviews to help their employees learn new things. Research suggests that a real-time feedback system can help employees adapt better to unprecedented situations and improve engagement.
Following a trend set by industry giants like Adobe and Microsoft, many Canadian companies are looking to replace the system of annual performance reviews with real-time feedback. A survey by Capgemini claims that 26 per cent of companies in Canada have switched to the real-time feedback model.
5. Microlearning
While larger companies can still have the bandwidth to spare time to invest in their employees' skill development, this can be difficult in smaller companies. In a workplace with a smaller number of employees, an average employee can't devote a major portion of their time to upskilling.
Microlearning can offer a feasible alternative to address this bandwidth shortage. Microlearning refers to pursuing tiny courses or micro-credentials over an extended period. These programs can allow employees to focus on their development without affecting their work performance.
Other notable learning and professional development trends focus on technological skills, creativity, and leadership in critical times and change management.
A great way to explore the latest learning trends in the business industry is through business management programs. Niagara College - Toronto (NCT) offers a Graduate Certificate program in International Business Management that covers these topics in-depth.
Click here to learn more about the graduate certificate program at NCT.
---