My Journey to Become a Student at NCT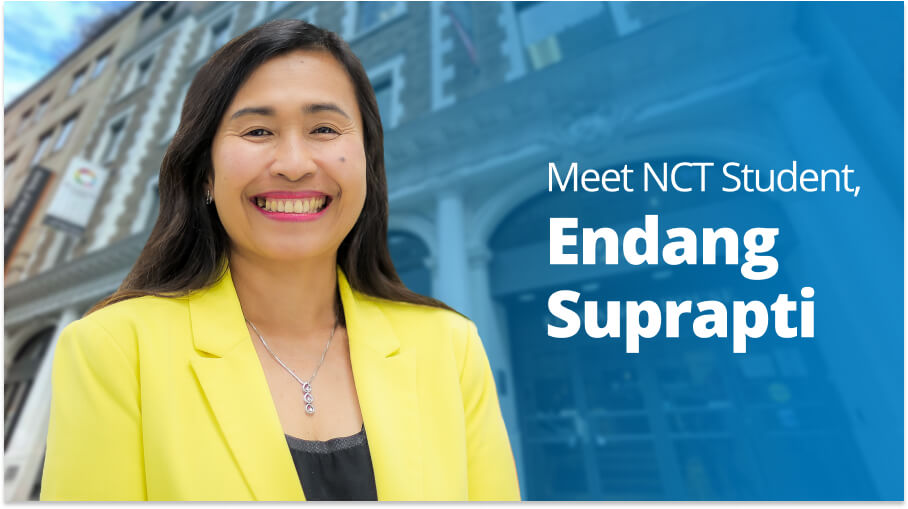 Endang Suprapti | February, 2, 2022
Hi! My name is Endang and I'm a second-term student at Niagara College – Toronto (NCT). I hope to inspire you by sharing my journey as a student at NCT through a series of blog posts, beginning with my decision to enroll, which is outlined in the paragraphs below.
I came to Canada from Sweden and have an Indonesian background. I began my studies at the Toronto School of Management (TSoM), where I was studying for a two-year diploma in Business Management. However, due to a variety of reasons, I decided to change my major to Human Resources Management (HRM) after completing my first semester. I was browsing different HRM programs in Toronto, when a student recruiter at TSoM told me about NCT, which was the result of an exciting new partnership between TSoM and Niagara College Canada.
The fact that NCT was located in the same building as TSoM made it a perfect choice for me. Located in the heart of downtown Toronto, the school is excellently situated and close to everything! Next, I double-checked the program details, curriculum, and school credentials, as well as looked at the potential lecturers/instructors. Checking the status of the Designation Learning Institution (DLI) and Post Graduate Working Permit (PGWP) offers was also important to me. This latter aspect is especially critical, as I intend to continue my profession in Canada and need to meet the requirements to apply for Permanent Residence. After analyzing all these factors and deciding that they would benefit my education credentials and career development, I decided to enroll at NCT.
I contacted the NCT recruitment assistant, who was very friendly. He helped me register and assisted with the forms and other important documents, which he also explained in detail. Because I was already residing in Canada, my status as an international student and my study permit and co-op work permits made the process simple and quick.
I immediately paid the tuition fee and obtained a Letter of Agreement (LOA) to arrange for a change in DLI status because I'd changed to a different college, as well as updated my co-op work permit (for my new internship). After that, all I had to do was wait for college orientation to begin and my class schedule to be assigned.
Overall, I was impressed at how easy the registration process was. Both the student recruiter and the Student Services department were qualified, customer service oriented, and ensured that all my documents were in order. I was ready to begin my educational journey at Niagara College – Toronto with confidence.
Stay tuned for my next post on the learning process and what my classes were like!
---
Recent Blogs