Polish Your Personal Elevator Pitch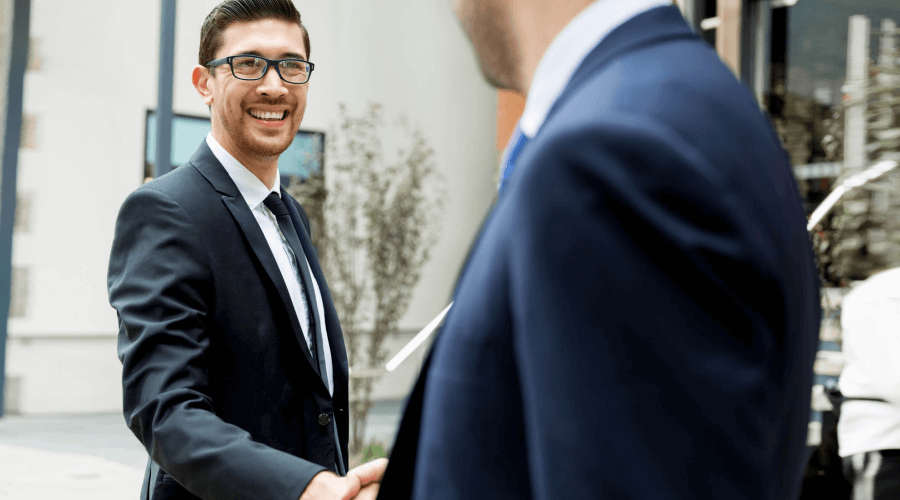 Justin Mahabir | March, 6, 2023
What is an Elevator Pitch?
Imagine you get on an elevator with someone who has the ability to give you an opportunity, and you only have the length of the ride to convince them why it is in their best interest to do so. That is an elevator pitch. The opportunity to deliver or "pitch" an idea rarely happens on an elevator, but it makes for a good analogy for having someone's undivided attention for a finite amount of time. Briefly stated, an elevator pitch is a short description meant to persuade someone into learning more about a business or a product.
What is a Personal Elevator Pitch?
This same technique used to pitch a business or product can be used to pitch yourself. This is called a personal elevator pitch, but for the purposes of this blog, we will just refer to it as an elevator pitch.
What is the importance of an Elevator Pitch?
Taking the time to prepare an elevator pitch, gives you an opportunity to do just that – prepare. Constructing a focused introduction of yourself entails careful thought and being able to deliver it under pressure will require thorough practice to make your pitch smooth and automatic. Depending on the situation or circumstances, it can be useful to have different types of pitches prepared. One you might use in formal settings, such as a job interview, the other could be for meeting someone in a more social setting.
A well-rehearsed elevator pitch also means that you can lead the conversation. You may find that initiating a conversation can be awkward or uncomfortable when you are meeting someone for the first time, especially if you have not prepared what to say. Having an elevator pitch ready can help break the ice and open up avenues of conversation for you and the listener.
How to Write an Elevator Pitch
When drafting your elevator pitch, remember to keep it short, simple, and sweet.
Short: Briefly explain who you are, what you presently do, what your skills are or what you are capable of doing, and end your pitch with an action item, such as a proposal to meet again or a request for more information.
Simple: Try to avoid using overly complex grammatical structures or unnecessarily inflated vocabulary. You should maintain a professional tone and touch on each of your main points without diving too deeply into the details.
Sweet: Remember to speak positively about yourself, your skillset, and your past experiences.
Elevator Pitch Examples for Job Seekers
Here are two examples you can use as a guideline in creating your own pitch. Google more examples to find one that you can adopt to suit your personal needs.
Hi! My name is (name) and I recently graduated from college with a diploma in Hospitality Management. I've worked in the hotel industry as a front desk agent where I provided excellent customer service to guests. I'm looking for an opportunity to put my people skills to work in a more senior role. It would be great to discuss in further detail how I could help to bring more operational efficiency to your organization. Here is my business card. Would you be interested in scheduling a meeting in the coming days?
Hi there! I'm (name). I've just finished up my accounting degree and am eager to gain additional experience in the workforce. I'm motivated and driven to succeed and feel that my educational background would make me a great fit for your company. I would be happy to further discuss my qualifications with you and find out more about the team at your company. Let me send you a copy of my resume and perhaps we could set up a time to meet.
FAQ
Question (Q): How long should it take to deliver an Elevator Pitch?
Answer (A): There is no definitive time to stick to. However, a well-timed elevator pitch will likely fall anywhere between 30 seconds and 2 minutes.
Q: What is the purpose of an Elevator Pitch?
A: An elevator pitch will help you confidently deliver an impactful introduction of yourself in order to stand out from the crowd.
---