Popular Neighbourhoods in Toronto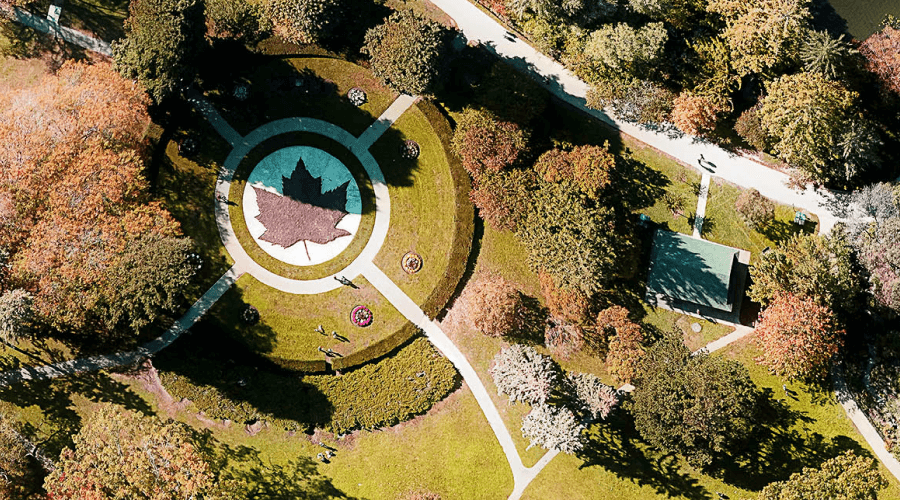 Justin Mahabir | April, 3, 2023
One exciting thing about moving to a new city is investigating interesting and unique neighbourhoods to live in. There are over 170 distinct Toronto neighbourhoods, some of which are known for their cultural diversity, some for their nightlife, while still others offer a laid-back atmosphere. Toronto's neighbourhoods, with their distinguishable character and unique attributes, create a patchwork of zones across the city and choosing one to live in depends on your lifestyle and interests. Let's explore some of the most popular Toronto neighbourhoods.
The Annex
The Annex is often considered one of the best neighbourhoods in Toronto, and for good reason. This vibrant community is known for its historical Victorian homes, 500 of which received "heritage" status, meaning the character of this neighbourhood will be preserved for the foreseeable future. Bloor Street, the busiest street to bisect The Annex, sits atop one of the cities major subway lines. And with its trendy eateries and cafes, Bloor Street is a magnet for foodies and patio seekers. The area boasts an abundance of green space, with parks such as Christie Pits and Vermont Square offering lots of opportunities for outdoor recreation. The Annex also neighbours some of Toronto's most prestigious educational institutions, making it a popular spot for students and academics. The Annex is truly a gem among the city's many neighbourhoods.
The Beaches
Located in the east end of the city, The Beaches is a top choice for many Toronto residents. With its friendly vibe, beautiful boardwalk, and stunning Lake Ontario views, it is no surprise that it ranks as one of Toronto's best neighbourhoods. The Beaches is known for its strong sense of community, its popular Beaches Jazz Festival, and many other celebratory events at Ash Bridges Bay, which attract visitors from across the city and beyond. For a cozy neighbourhood with a lively atmosphere and beautiful natural surroundings, look no further than The Beaches.
Bloor-West Village
Although technically just a narrow strip along one of Toronto's most well-known streets, Bloor-West Village is the name given to a community that many would argue extends from High Park station to Jane station and for a couple hundred metres on either side of Bloor Street. This neighbourhood is best known for its tree-lined streets, stunning heritage homes, and picturesque storefronts that create a strong sense of community among residents and visitors. It also sits adjacent to the largest park in Toronto, High Park, which features popular cherry blossoms, nature trails, and public recreation facilities for a wide variety of hobbies. The area is well connected by transit, with multiple subway stations along Bloor Street, making it easy to go to and from school or explore other parts of the city. Overall, Bloor-West Village is a great neighbourhood that combines the feel of a small town with the convenience of a big city.
Trinity-Bellwoods
Trinity-Bellwoods is a trendy neighbourhood in Toronto's west-end among the city's young adults. Trinity-Bellwoods takes its name from a beautiful, sprawling park, referred to simply as Bellwoods by the locals, which lies in the heart of this neighbourhood and offers a peaceful escape from the fast-paced nature of city living. Trinity-Bellwoods is known for its youthful atmosphere, elegant homes, cute boutiques, bustling cafes, and popular restaurants, which line the neighbourhood's perimeter. With streetcar and bus routes no more than a five-minute walk from anywhere within its borders, a dwelling in Trinity-Bellwoods is highly sought after by many people looking to make Toronto their home.
There are enough neighbourhoods in Toronto to choose from and some may suit your taste or needs more than others. Do your best to read as many reviews about neighbourhoods that appeal to you as you can, and when possible, explore different areas of the city to find one that feels most like home.
If you'd like more information about Toronto housing, visit our Housing webpage for more resources and support. If you'd like to connect with someone at Niagara College – Toronto (NCT) regarding Toronto housing help, send us an email at housing@niagaracollegetoronto.ca.
---