Six Tips for Spending the Holidays Away from Home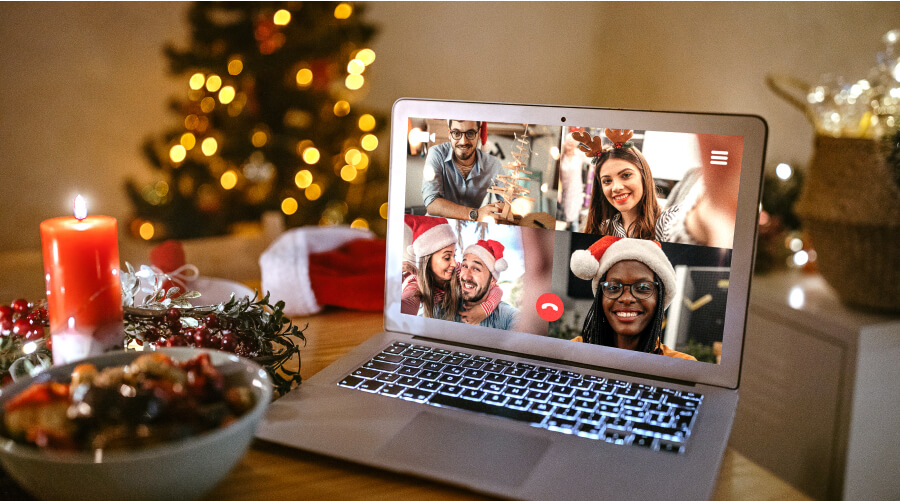 Alisha Sevigny | December, 20, 2021
It's not always easy spending the holidays away from your friends and family back home. Many people celebrate yearly traditions around this time of year such as Christmas, Chanukah, Las Posadas, Kwanzaa, Winter Solstice, Omisoka, and New Year's, just to name a few.
If you find yourself in a foreign country far from the familiar and unable to get home for the holidays, here are six ways to bring the holidays to you and get in the seasonal spirit!
1. Connect With Friends And Other International Students
You're likely not the only one spending the holidays away from their families and loved ones. If you've made friends in your classes or at your work or internship position, offer to host a small get-together or go out to a restaurant or plan another fun activity. Staying connected with others will help you feel less alone during this time.
2. Decorate!
You don't have to spend a lot of money, just go to your local dollar store or if you're artistic, you can even get crafty and create something of your own! There are also lots of entertaining Youtube videos demonstrating simple crafts to be found online (and it's a good way to practice your English listening skills!). You can choose to put up decorations that remind you of home and cultural holidays, or you can embrace the typical North American Christmas (or both). Snowflakes and twinkling lights are a cheerful addition to any room; you may even decide to leave them up year around!
3. Enjoy Familiar Foods!
One of the best things about Toronto is its diversity and there is great food to be found from almost anywhere in the world right here in the city. If there's something in particular you've been craving from back home, you can even try making it yourself. There are grocery stores that cater especially to Asian, Middle Eastern and Latin foods – just get out your phone, google the closest location to you and have a culinary adventure!
4. Experience Local Traditions
In addition to participating in your own customs and traditions that you wish to honour, you can engage with local seasonal traditions, such as looking at Christmas lights, going to Christmas markets, watching holiday movies, ugly Christmas sweater parties, secret Santa with your friends, going tobogganing or ice skating, caroling, or donating your time or small gifts to charity. The season is all about spreading love, joy, and festive cheer.
5. Connect With Loved Ones Online
If you're far way from your friends, family, or other loved ones, make an effort to connect either individually or even in a group chat. Share a meal together over Zoom, or watch a movie or play a game together online. One of the best things about the internet is that it can make our loved ones feel close, so if you're really missing someone reach out and make a date!
6. Practice Gratitude
At this time of year not only do we celebrate, but we take a minute to appreciate what we have, how far we've come, and everything we're grateful for. If you're studying in a foreign country, whether in-person or virtually, that's an incredible accomplishment. Take a moment to recognize all the hard work it took to get you to this time and place. It's been scientifically proven that practicing gratitude makes us happier and it's a great practice to maintain for not only at this time of year, but all year-round!
Whatever you do to enjoy the holidays, remember that you're not alone and our NCT staff are always here to assist you in any way. If you'd like to learn more about our programs, please contact us at info@niagaracollegetoronto.ca, where we'd be happy to answer all of your questions about making your dreams of studying and living in Canada come true.
Happy Holidays and Enjoy the Magic of the Season!
Your NCT Family
---