The importance and long-term impact of networking as a student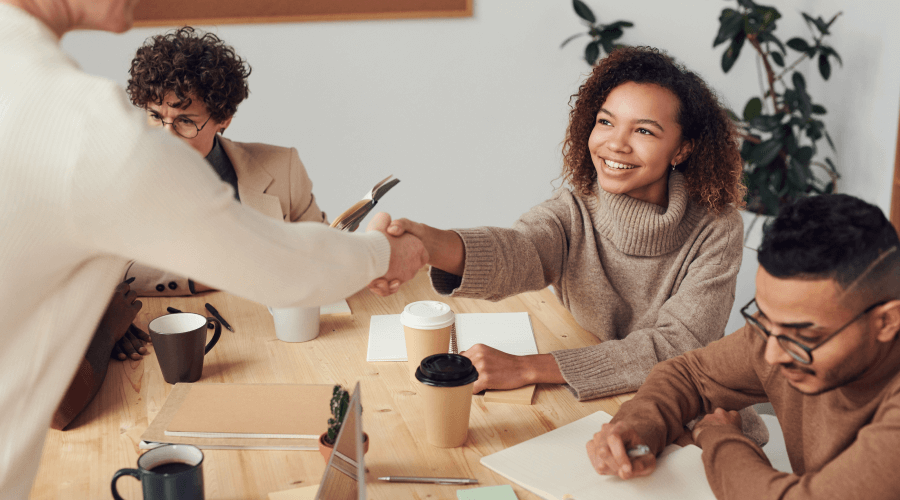 Neha Soni | October, 11, 2021
You can't deny the role a strong professional network can play towards a successful career. A Yale University study showed that nearly 70 per cent of all corporate jobs are found through frequent networking. The foundation of networking is all about building strong, reliable long-term relationships with people in your professional domain — fostering a trade of ideas, mutual trust, experiences, and goals. You meet and get to know people who can add value to your career and those you can mentor. Good networking can be the difference between an excellent and mediocre career.
Let's dive into some of the top benefits of learning this useful skill and effective tips for networking.
What is the importance of networking in business?
Networking pushes you to step out of your comfort zone and gain new insights about experiences and topics you might not have encountered in your usual sphere. Regardless of your industry, here are some of the top ways networking can add value to any profession.
1. It can strengthen your business connections
Networking is all about sharing ideas and helping each other towards professional goals. Regularly engaging with your business contacts can make you a reliable resource and vice-versa.
2. It can be a source of fresh ideas
Networking also helps keep a pulse on the market, with people sharing their professional challenges, trends, goals, and experiences with you. These exchanges can be a source of new business ideas and solutions for your problems. Additionally, sharing your experience and offering helpful suggestions for others' problems can boost your innovative and critical thinking skills.
3. It can elevate your professional profile
Increased visibility among the professional community is another major career advantage of networking. Regular networking with people will allow them to remember you as a dependable person and remember you when a suitable opportunity arises.
Professional networking can be even more instrumental in raising your profile if you are networking among influential circles. Creating value in these groups can help you build a reputation as a genuine and supportive member of your profession. This can help you stand out to potential recruiters who are on the lookout talent.
4. It can get you access to promising career opportunities
Expanding your network and regularly engaging with your contacts can also open  doors for fascinating and well-paid career and business opportunities. Active networking can keep you at the top of other people's minds when they encounter new business or job openings.
A recent LinkedIn survey suggested that 85 per cent of jobs are filled via networking. Possessing strong networking skills gets your foot in the back door and lets you apply even for non-advertised positions.
Other advantages include getting good career advice and support, gaining subject and domain expertise and new perspectives. Regular networking can also help you build confidence in your professional skills and reach your career goals.
How can you hone your networking skills?
Given the importance of networking skills in your career, it is essential to invest time and effort in honing them. Here are some ways you can improve your networking skills.
Keep an eye open for the right people: Your network should include every person who can remotely influence your career and help you grow professionally. It can include current and previous colleagues and managers, friends with similar career interests and your college alumni. Keeping an eye open for potentially important contacts can help you build a strong and profitable network.
Be proactive in your communications: You must remember that networking is based on the mutual sharing of information and assistance. Therefore, you might often have to be the one initiating conversation if you want to connect with someone.
Keep track of all your contacts: Even if initiating conversations comes naturally to you, you should focus on cultivating your network. Try to stay connected with as many people in your network as possible, even if it is through a short email to say hello.
Attend different networking events: Networking is way more effective in person rather than over a call or an email. Therefore, you should keep an eye out for and attend different networking events like college alumni events, company mixers and corporate retreats.
If you want to learn networking in Canada and abroad, you should consider a graduate certificate in International Business Management offered by the Niagara College Toronto (NCT).
The program can help you network with qualified faculty who have diverse international business experience. Additionally, you would have proximity to one of the busiest international business hubs in Toronto. You would also get access to Toronto School of Management's (TSoM) industry partners for networking in Toronto.
Click here to apply for this program at NCT today.
---