Things to do in Fall in and around Toronto!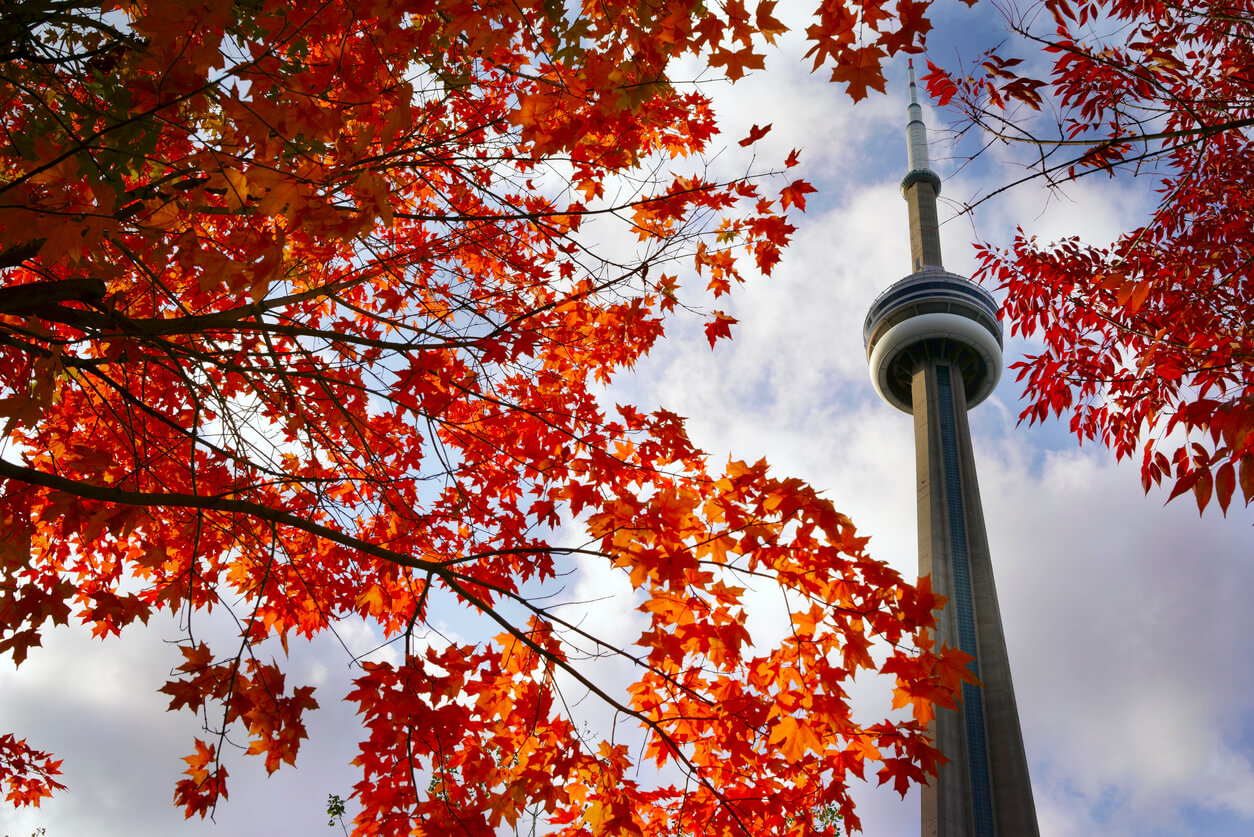 Meaghan Mcisaac | September, 26, 2022
Fall in Toronto and Ontario at large is one of the most beautiful times of the year. From burnt oranges and warm red colours on all the trees to a number of delicious fruits and vegetables coming into season, there is so much for Niagara College – Toronto (NCT) students to see and do in autumn in Ontario. Things like:
1. Cranberry Harvest
There's nothing quite so pretty as a cranberry bog ready to be harvested! Plump red cranberries floating on pools of crisp autumn water – the perfect outing for a fall day. Enjoy wagon tours, sample wines and cranberry goodies, or take the cranberry plunge! Ontario's famous Cranberry Marsh in Muskoka, just outside Toronto, is loaded to bursting with these tart ripe berries, and the harvest festival begins September 24th, 2022.
2. Niagara Escarpment Foliage
Fall in Ontario is a spectacular show of fiery reds and bright warm yellows as the trees prepare to shed their leaves. Take in the beauty of Ontario foliage on a hike through the Niagara Escarpment, just a 45 minute drive outside Toronto. With numerous trails, farms and parks to visit, there's no shortage of fall fun in escarpment country!
3. Apple Picking
If there's one thing you can find a lot of in the fall in Ontario – it's apples! And that means there are plenty of farms just outside the city where you can go and enjoy a day of picking your own. Whether you'd like apples for baking delicious fall goodies or just to have by themselves a crisp autumn snack, an afternoon of apple picking is a great way to spend a fall day.
4. Halloween Haunt
Canada's Wonderland hosts the annual Halloween Haunt (September 23rd – October 30th)– a terrifying adventure of horror and fright inside Canada's biggest theme park! NCT students can get into the Halloween spirit and indulge their scare with a parade of monsters, numerous mazes, live shows and night rides!
So grab your coziest sweater and a best friend and get outside this fall! From beautiful hikes, to blazing orchards, blushing bogs and theme park thrills, there is so much for NCT students to see and do in and around Toronto.
For more information and fall fun ideas, check out events page to see what activities Student Services has lined up for students at NCT!
If you are interested in studying at Niagara College – Toronto, feel free to reach out to info@niagaracollegetoronto.ca for more information.

---