Tobogganing in Toronto: Where to find the best hills and how to have the most fun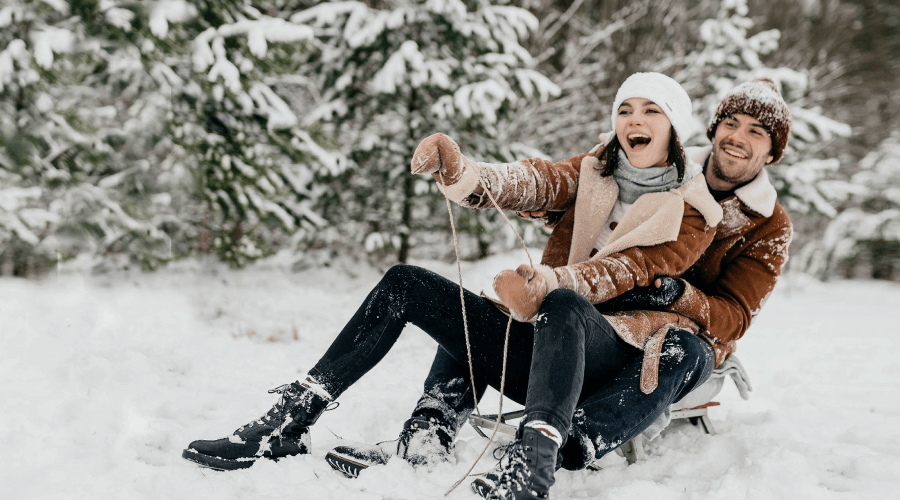 Justin Mahabir | December, 19, 2022
Take up a new leisure activity this winter to get you outdoors and moving around while adding in some fun with friends at the same time. Sledding or as most Canadians call it, tobogganing, is one way to make the most of the cold and snowy months of winter.
Toronto is largely a flat city, which is great for riding a bike as your primary mode of transportation, but it means you will need to seek out hilly locations for any activities that require gravity to help get you going. In this blog, you will find a few tobogganing tips for beginners plus the best hills in the city for tobogganing to help you get started.
1. Purchasing a toboggan
Before heading for the hills, you will need to purchase a toboggan. There are plenty of fancy toboggans made out of wood that can cost a few hundred dollars, but all you really need is a plastic version, which you can pick up for around $20 CAD at Canadian Tire.
If you are looking for the most cost effective option, you could grab a coloured sheet of durable plastic with two rectangular cut-outs for your hands, affectionately known as a "magic carpet". Canadian Tire sells these for under $10 CAD and they are the simplest and cheapest way to feel like a kid again.
2. Finding a toboggan hill
Now that you have your equipment sorted, you will need to decide on an appropriate hill for your comfort level.
3. Considering safety
Tobogganing can be a lot of fun when done safely. Knowing which hills to ride is part of having a safe tobogganing adventure, but there are a few more things to consider. Here are three tips to keep in mind to ensure you and those around you have a safe time.
First, only ride hills that match your comfort level and always sit or kneel on the sled. Avoid lying flat on your back or stomach. Slide down the centre of the hill and then walk up the sides of the hill. Be sure to move out of the way of other sledders quickly when you reach the bottom!
Second, stay warm. Wear warm and ideally waterproof clothing with appropriate face cover, like a hat and scarf or balaclava.
Third, always go tobogganing during the sunlight hours. It can be difficult to see obstacles such as trees, branches, rocks, or ice during the darker hours of the evening and night. If you follow these simple tips, you will be on your way to tobogganing like a professional in no time at all.
This year, why not make the most of your Toronto winter. Get outside, feel the sun on your face and the wind in your toque, take pictures and create some classic Canadian memories!

---