Top 5 Tips for Stress Free Networking and Interviewing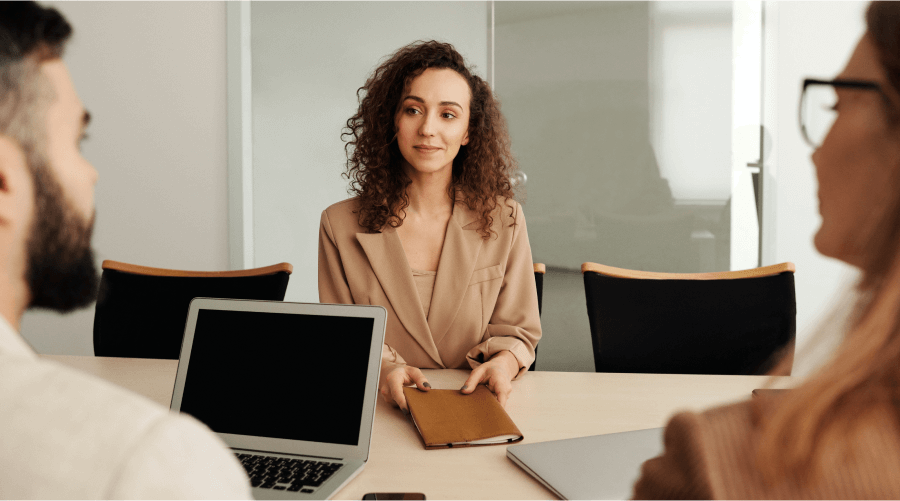 Meaghan Mcisaac | July, 11, 2022
Niagara College – Toronto (NCT) and Toronto School of Management (TSoM) will be hosting its first-ever hybrid job fair (in-person and online) this September. With the opportunity for students to showcase their talents and meet employers in the industry of their interest, we thought this might be a great time to share some stress free tips for networking and interviewing, to help you have a great experience!
1. Be prepared
Before the fair, prepare yourself for any conversation and meeting opportunity that might come up. Know your personal pitch – make a list of your strengths and weaknesses so that you can promote yourself at a moment's notice! Make sure to have a polished resume with updated information, any awards or honours, and a great cover letter. You never know who might ask to see it!
2. Do your research
Learn what companies and employers will be attending the job fair, and check out their websites! Research any that interest you so that you will have a thorough background understanding of what their company is all about, and be able to ask considerate and thoughtful questions about their work. NCT Career Services will be providing workshops and Question and Answer (Q&A) sessions leading up to the fair – watch your email for more information and take advantage of these opportunities to fill out your research and ask any questions that might better help you prepare.
3. Dress professionally
Whatever job or career you are hoping to build toward – dress the part! Make sure to wear an outfit that makes you look professional and polished. No hoodies and pajama pants please! You are here to make an impression – make that first impression a good one by dressing as you would for a job interview.
4. Do not be shy!
Employers are looking to meet you! Do not be in a rush to get hired on the spot. Focus on conversation first. Introduce yourself. Share a bit about your background and your interests, and do not be afraid to ask for an employer's contact information. The conversations you have at the fair will serve you well when you reach out to the employers you met by email afterwards.
5. Follow up
After all the work you have done to prepare and all the conversations and introductions you have made at the fair, make sure to follow up! Email and reach out to every contact you collected at the fair. Follow their social media accounts and try to engage in conversation. Let them know how much you enjoyed meeting them and include any details you particularly enjoyed about your conversation. Be genuine.
With these five tips to networking, you can be sure to make an impression with any employer you meet! The Niagara College – Toronto (NCT) and Toronto School of Management (TSoM)'s first- ever hybrid job fair will be held in-person September 20th from 2:00 pm to 5:00 pm EST, and/or online September 21st from 2:00 pm to 5:00 pm.
Registration is now open! For more information, contact careerservices@niagaracollegetoronto.ca

---