Toronto's trademark festivals and events that put the city on the world map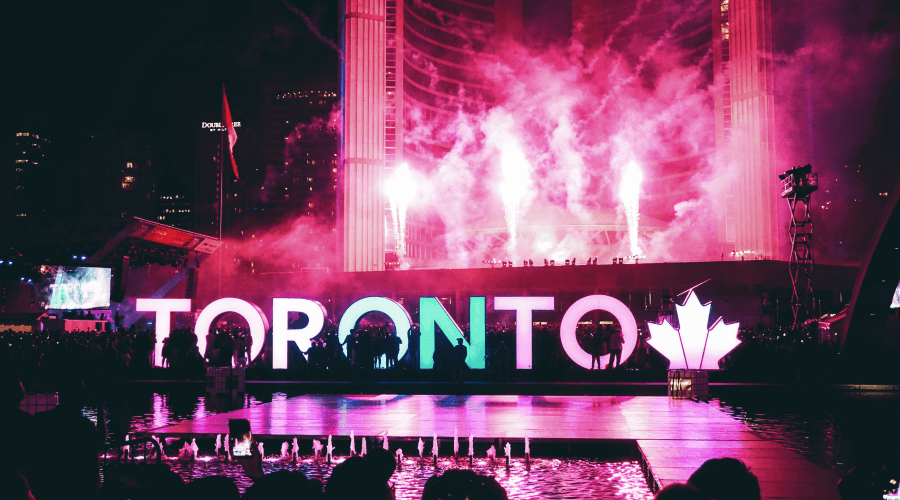 Neha Soni | August, 9, 2021
Toronto is well-known as a vibrant city, one that's filled with a colorful energy brought about by its multicultural population. And with different cultures blending in one big city, there's sure to be a lot of landmarks, activities, and lifestyle you'll never run out of exploring!
The city is filled with events that represent Toronto at its finest – its people, their appreciation for the arts, and the culture they represent. If you ever plan on visiting Toronto, make sure to mark your calendars on one of its many special days!
In this blog, we'll feature some of the most popular festivals and events that Torontonians celebrate, which have become so famous that tourists from around the world come in to spend them with us!
Toronto Pride
Toronto is also known as a country of love, acceptance, and equity. The Toronto Pride Day ultimately celebrates that, together with the LGBTQIA+ community. It's one of the most colourful celebrations you'll ever experience, as people from across the globe visit the city on this particular occasion. It also plays an important role towards the continuous call for equal rights for people of all sexual and gender identities and to end bigotry.
Toronto International Film Festival
This event is viewed by the international film community as one of the most prestigious events in the industry, showcasing films from various parts of the planet. The festival features some of the most incredible stories as it focuses on the art of filmmaking itself, rather than box office results. It's also another channel to voice out critical issues such as representation, gender equity, Black and indigenous rights, among others.
Canadian Music Week
Being a city that recognizes the importance of culture and the arts, it's just natural for Toronto to have a Canadian Music Week; musicians gather in downtown Toronto to celebrate not only the artists, but the venues that keep the music industry in Canada alive and kicking. The celebration is filled with exhibitions, film festivals, award shows, and of course, a music festival.
The Canadian National Exhibition (CNE)
This absolutely fun fair at the end of each summer cements just how Torontonians love to have fun! Featuring the best international food, exciting rides, up to the latest innovation in the Canadian tech industry, this event's not one to miss! Tourists will experience just how colourful Toronto is as a city just by this event alone.
Honda Indy Toronto
Motorsports lovers surely won't feel out of place in Toronto, as this thrilling festival features motorsports activities which are safe for both kids and adults! Watch exciting competitions, marvel at amazing car shows and exhibits, and enjoy fun games and raffles – mostly for a chosen beneficiary. Make sure to include this one on your bucket lists!
These events are just some of the reasons why Toronto is an exciting place to live. If you're planning on studying abroad and getting an international education, choose Niagara College – Toronto and get the chance to experience the best quality of life, while climbing the ladder of success! Email us at info@niagaracollegetoronto.ca for inquiries, and we'll be happy to assist you.
---