What to Expect at the Niagara College – Toronto (NCT) & Toronto School of Management (TSoM) Hybrid Job Fair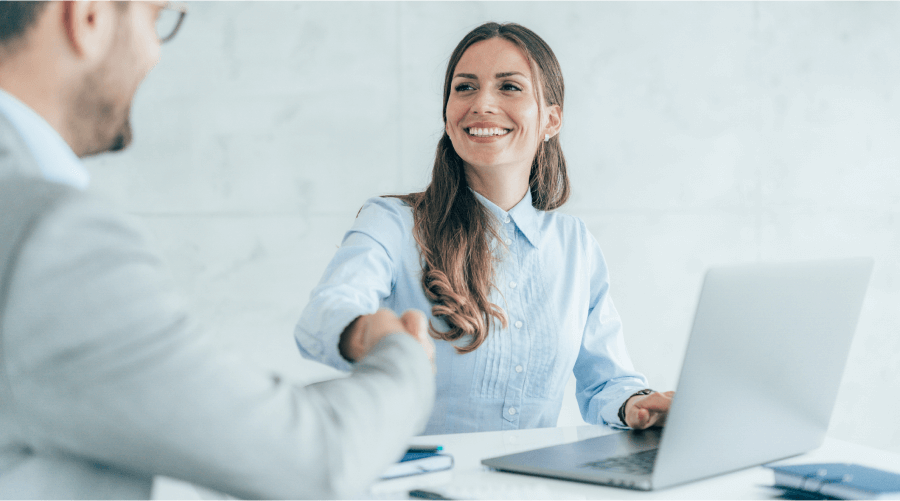 Meaghan Mcisaac | August, 17, 2022
Niagara College – Toronto (NCT) is pleased to partner with Toronto School of Management (TSoM) to bring our students and partners our first ever hybrid job fair! Our two institutions have worked closely together to deliver both in-person and online events for employers, students, and alumni on September 21st & 23rd, 2022.
As the dates for this amazing event draw nearer, we thought it would be a great time to explore what students can expect at the fair to help your prepare and most of all, get excited!
1. A Professional Environment
A career fair is all about making a lasting impression with the employers and peers you meet! The career fair is where employers, students and alumni come together in a professional environment to further their career aspirations. So make the best impression you can! We recommend students dress in business casual attire. If you had the chance to attend our Enhancing your Professional Image workshop on July 26th, you'll have a great idea of how to put together the perfect outfit for the fair. If you missed it, not to worry – Career Services is providing all kinds of workshops in the lead up to the fair. Keep an eye on your email and on NCT's Events calendar for these future events!
2. Meet with Employers
So many employers from a wide variety of fields will be there at the job fair. These partner employers are excited for fresh talent with international experience and offer opportunities that are relevant to the programs we have at NCT. At the fair, students can meet with companies that are relevant to their field of study and build industry connections even before they graduate. Not only that, but students will get real-world knowledge and interaction with the very companies and industry they aspire to work in. This is your chance to discover the opportunities and future career options that are right for you!
3. In-person and Online
The NCT & TSoM Hybrid job fair will be delivered using a hybrid model, providing both in-person and online opportunities for students and alumni to connect with employers. Come to the Toronto Public Library, 789 Yonge St. on September 23rd to engage with employers face-to-face and build lasting connections! But if you're unable to make it to the in-person event on the 23rd – we've got you covered! On September 21st you can still connect directly with employers in the virtual space. Employers will be available to meet with our students and alumni online in much the same way as the in-person event. Whether you attend in-person or virtually, you'll have lots of chances to connect with and submit your resume to a variety of employers and opportunities.
Our first ever hybrid job fair is full of great opportunities for employers and students alike, and we are so excited to see you all there! There will be so much to learn, see, and people to connect with. The fair takes place on September 21st, 2022, from 2-5 pm EST (online) and September 23rd, 2022, from 9 am – 4 pm EST (in person) at the Toronto Public Library, 789 Yonge St. Toronto, ON, M4W 2G8.
For information, please email Career Services: careerservices@niagaracollegetoronto.ca
Registration is now open! https://tsomnct.vfairs.com/
---