Why Canada is the Perfect Place to Start a Business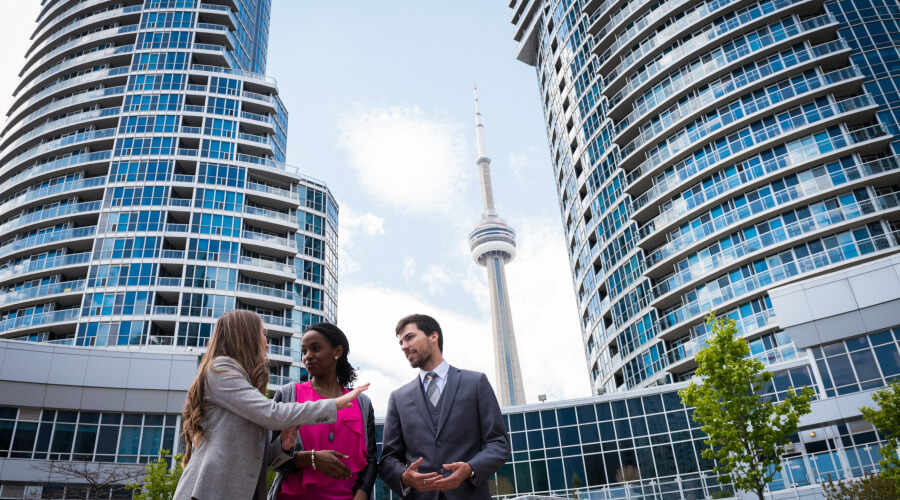 Alisha Sevigny | November, 8, 2021
Canada has always excelled in many key areas that determine the quality of life in a country. When it comes to factors like social equality, government leadership, and the economy, Canada has been a consistent leader among the world's nations. While these qualities alone are more than enough to keep investors and entrepreneurs interested, here are a few more reasons why Canada is the ideal place to make your business ideas come to life.
Canada Ranks at Number One in Overall Rankings
Canada, for the first time, has been ranked the best country in a recent report by US News. The country showed perfect scores on categories such as "Quality of Life" and "Social Purpose," with significant numbers on "Open for Business" and "Entrepreneurship." These categories play an important part in keeping the business sector thriving, as positive results in these sections reflect good economic turnarounds in many Canadian industries.
Canadians Make Up an Entrepreneurial Community
Canadians proudly support their local economy, with a significant number of the population having had  experience in entrepreneurial pursuits. The Government of Canada also provides additional support to entrepreneurs in starting or growing their business ventures. Canada is known to be a progressive society, one that focuses on the diversity of its workforce, its initiatives and it approaches. In fact, Canada's reputation as a diverse and inclusive society is well-advanced of today's business values.
Continuous Growth in Talent
Thanks to the country's high quality of education which caters to both domestic and international students, Canada's job market is flourishing with competent professionals in almost all industries available. And since Canada has a high quality of life in Canada, professionals from other countries are also making their way here in hopes of finding success in their careers.
Strategic Location
Canada's close location to the USA and Latin America, along with the United States-Mexico-Canada Agreement (USMCA), makes it a viable spot in investing for a business. Several provinces are only minutes away from the US border. Despite its size, the country finds ways to stay connected
Economic Stability
Ranked as the world's ninth-largest economy in 2020, Canada continues to be an attractive country for investors despite the recent effects of the pandemic. Currently, its biggest trade partners include the USA, China, and the UK, with the leading industries based on gross domestic product (GDP) contributions include real estate and renting and leasing, manufacturing, and mining, quarrying, and oil and gas extraction. Canada's fast vaccination rates also help in accelerating the growth of the economy, which soon looks to recover from last year's losses. Some provinces, including Ontario, have already reopened select facilities, indicating a boost in the business sector.
If you're a business-driven individual looking to get a quality business education here in Canada, Niagara College – Toronto (NCT) offers industry-standard business programs. At NCT, you'll be trained by our qualified instructors, experts who have vast experience in their respective fields. Our Career Services team are also always ready to assist you in helping you build your network here in Canada. We're also located in a prime downtown location, close to Toronto's business hubs and financial district. Plus, you'll get to meet a dynamic community with people from different cultures!
Feel free to connect with our student recruitment advisors on our official WhatsApp number at +1 (647) 945 4380. You can also email us at info@niagaracollegetoronto.ca for more inquiries! We look forward to having you as part of our growing family.
---
Recent Blogs