Why now is the best time to pick up a Diploma in Business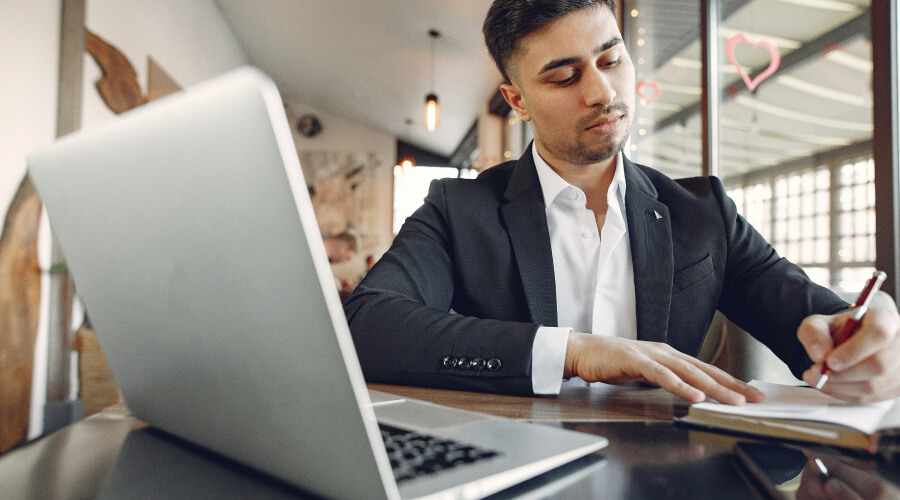 Sweha Hazari | July, 6, 2021
The global economy faced one of its most challenging years in 2020 when the COVID-19 pandemic put most of the world into a standstill. Governments from around the world imposed nationwide quarantine protocols and travel bans in order to prevent the spread of the virus and businesses closed; some temporarily, and some for good. The education sector also took an impact, adjusting from physical to online classes. Trends in academic program choices began to shift, with students leaning more towards business programs.
Despite the challenges of the preceding year, this year so far has brought, and is projected to continue to bring, opportunities for business students and professionals. As experts worldwide continue to develop further research on COVID-19, options for vaccines become more available and vaccination rates continue to increase by the day. Some countries, in turn, have begun to re-open establishments and tourist areas at limited capacity, indicating that the economy is recovering and creating new opportunities for businesses. Many businesses and professionals have tapped into their entrepreneurial spirit, giving way to more opportunities.
If you are considering taking advantage of this momentum, read on to see why building a career in business might be the best decision you could make.
Entrepreneurs are on the rise
The sudden implementation of lockdowns and health and safety protocols all over the world due to the pandemic had an extraordinary impact on the global economy. Despite the challenges, some took this time to create new opportunities and numerous startups have emerged as people who suddenly found themselves working from home virtually or having been temporarily unable to work, began starting their own businesses. Forbes reported through The Financial Times, that a surge of business applications in various countries have been recorded last year, most notably in the USA, UK, France, and Japan.
This could mean that the traditional flow of business operations is now shifting, as people now have easier access to knowledge and resources in learning how to create their own business. Online business schools and programs have become more available during the height of the pandemic.
Managerial roles are always in demand positions
As newer businesses arise, so do career opportunities in management. Startup owners often need leadership expertise as a helping hand in making their businesses grow, and that's where professionals with business management come in. Armed with the right tools and knowledge in handling corporate decisions, managers will always be in demand if the business sector keeps on growing.
Choosing the right institution in pursuing your business studies play a vital role in shaping your career. A school with esteemed professionals, filled with expertise on the programs they are teaching, could help you gain the right knowledge and wisdom for your career path, especially in business where decision-making is an important skill to learn. Programs with courses that can teach you practical experience is a big boost for you, too.
Business management programs are flexible for any industry
Whatever the industry, companies are always in need of experts to lead their business organization. Business managers are trained to handle a variety of business structures, may it be for technology, human resources, or services such as hospitality and tourism. An advantage in taking up a business program is that there is always a door of opportunity waiting for you.
It's important to be agile in this rapidly-changing environment, especially with the rise of the digital sector. When choosing an institution that could help you learn to grow at the right pace, choose one that offers a diverse range of courses available so once you step out to the corporate world, you already know the tricks of the trade.
Niagara College – Toronto (NCT) offers a Business – General program that provides you with all the insights you'll need as you take your first steps into the business and entrepreneurial world. Here, you'll be able to study courses in finance, marketing, management, e-business, and so much more; together with students from all over the world, taught by professors who are experts in their respective fields.
Learn more about NCT's Business program and start turning your career goals into reality, today.
---