Why Study Business at NCT?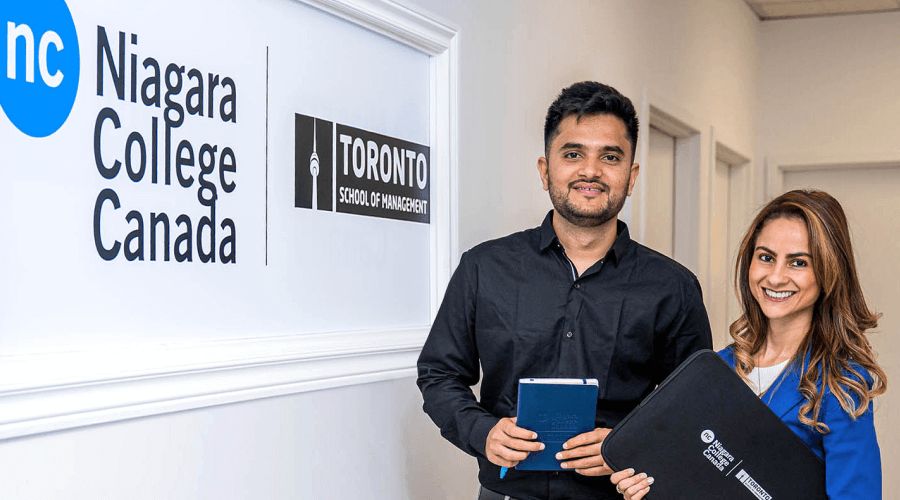 Choosing a degree in business is a decision that will open the door to a world of opportunities and career possibilities. At Niagara College – Toronto (NCT), the Undergraduate Diploma in Business program, previously referred to as Undergraduate Diploma in Business – General, will help you build foundational skills in business that will enable you to transition with ease to new roles and pivot fluidly within your career field when new opportunities emerge.

A business diploma may offer you many possible career paths. You may be interested in marketing when you begin your business studies, but then find a job in finance once you graduate. After a few years in finance, you may decide to explore a new avenue and transition into operations. The scope of an educational background in business will set you up with the multidisciplinary skills to be able to smoothly move in and out of roles as your interests and opportunities change.

To build on this point, it is important to highlight the breadth of skills learned in a business program. As mentioned above some of the core competencies include marketing, finance and operations, but also include accounting, management and human resources. Having a solid base of understanding in all these areas is what gives business students the flexibility and adaptability to fill multiple roles when they begin their careers.
Furthermore, thanks to the interconnectedness of the global economy, your skills will be in demand in countries around the world. If you have ever felt a strong desire to travel abroad and work in another country, a business skillset can be universal. Employees with diverse skills and multicultural awareness are a tremendous asset to many international companies.
Another important advantage of developing all of these skills is that if you have entrepreneurial drive and hope to open your own business, having the tools necessary to manage each aspect of the business can make all the difference in realizing your dream. When you invest in yourself in the way of a business credential, you are investing in a future where you may have the freedom and flexibility to work where and when you want, to be your own boss, and to provide something of value to others.

Regardless of what sort of role you currently see yourself in, you can be confident that a diploma in business will benefit you in whichever career choice you make. There is no need to commit to one path now. Keep your options open by developing a versatile skill set that allows you to be competitive across a multitude of career fields.

Learn more about more about earning a Diploma in Business.

---