Why Toronto is a great city for international students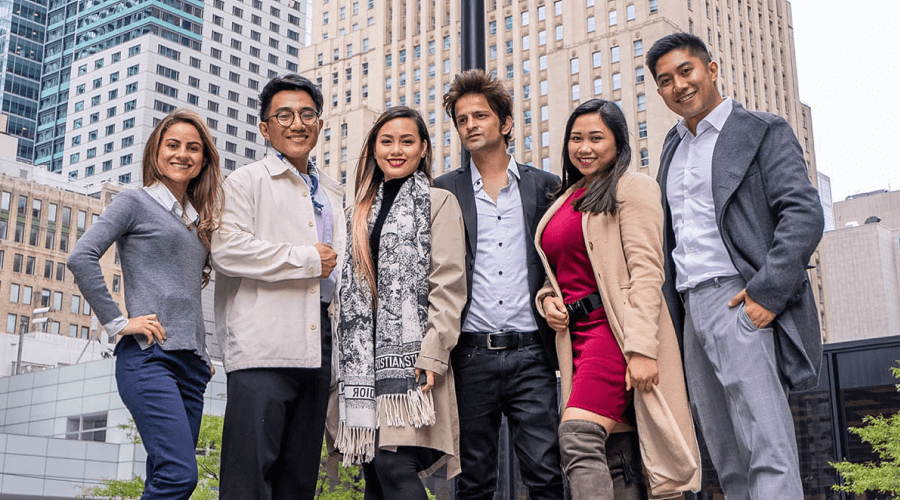 Toronto is an incredibly vibrant city that attracts tourists from all over the world, but what makes it a good city for international students to gain an education? Let us examine five reasons why Toronto should be on your short list of destinations to pursue your study goals.
1. Multiculturalism
Upon arriving in Toronto, what is immediately apparent is how diverse the population truly is. Toronto is home to a great variety of cultures and ethnicities, as roughly half its population was born outside of Canada, according to the 2021 Census. What this means is that in Toronto you will find food, art, music and events that cross cultures. When walking down the street or riding public transit, you will hear languages that you may have never heard before. Toronto is a place that celebrates its diversity and prides itself on inclusivity.
2. Location
Toronto is situated close to the United States border in south-eastern Canada. It is also located near other large Canadian hubs, like Hamilton, Ottawa, and Montreal and is surrounded by tourist destinations, such as Niagara Falls, Muskoka, and Algonquin Provincial Park. Despite Canada's geographical vastness, Toronto offers access to other interesting destinations, which is ideal for students who are looking to explore beyond the city limits and even venture across the border.
3. Economy
Southern Ontario in general and Toronto in particular are the engines that drive Canada's economy. Southern Ontario accounts for roughly half of all national manufacturing. The area between Toronto and Waterloo, known as "Silicone Valley North," employs nearly 300,000 tech workers in 4,100 active tech start-ups and global tech giants such as Google, Facebook and Amazon. Beyond that, Toronto is also the capital of Canada's financial services and banking industry. To put it briefly, Toronto is the place to be if you are interested in starting a career in any of these exciting industries.
4. Safety
Toronto has a low crime rate when compared to other major cities around the world. Toronto was ranked 6th on the Economist Intelligent Unit's (EIU) "Safe City Index," which evaluated more than just personal safety. This international ranking system factored in digital security, health security and infrastructure security to compile a comprehensive assessment of safety and security in Toronto. For this reason, Toronto is an ideal destination for international students hoping to make their studies their primary concern.
5. Global Liveability Index
Toronto is often ranked in the top ten "livable" cities worldwide based on the Global Liveability Index, which tracks criteria such as healthcare, infrastructure and education among other things. In 2022, Toronto received a score of 95.4 out of a possible 100, which placed it 8th on a list of global cities. Most notably, Toronto received a perfect score of 100 points in both the healthcare and education categories. Toronto's education institutions are class-leading and internationally recognized for their high standard.
There are many reasons why Toronto is a great city for international students to study and live. If you are a student looking for a high-quality international education and an opportunity to experience personal growth beyond the classroom in a safe and inclusive environment, then Toronto is a wonderful destination to consider.

---