Student Housing in Toronto: What to Know, Where to Look and How to Find Accommodations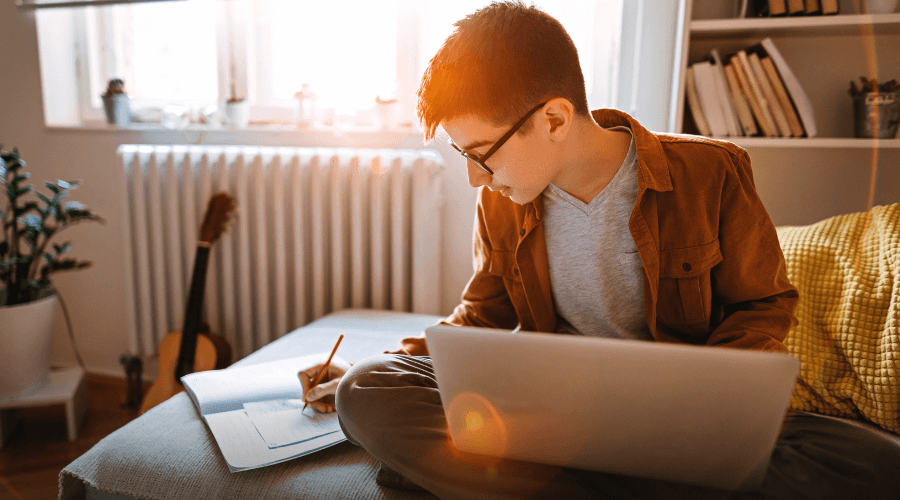 Looking for housing in Toronto as a new student is an exciting prospect and involves careful consideration of numerous factors. The Niagara College – Toronto (NCT) Housing Services team is available for personal guidance when you need it, but in this blog, we will share essential tips and resources to get you started on your own search, including types of homes for students, factors to consider and how to identify affordable student housing in Toronto.
How to Look for Student Housing
1. Make a budget
A strong first step to finding housing is to make a realistic budget. Research rent prices, as well as other living costs, to manage expectations of expenses living in Toronto or the Greater Toronto Area (GTA). In 2023, the average rent price for a one-bedroom apartment is $2,614 in Toronto; across Canada, the national average is $2,149.
Don't know how to make a budget? No problem. There are plenty of budgeting tools you can use online to assist, like this budgeting calculator, which you can calculate your monthly spending on and narrow down how you will afford your expected living costs.
2. Learn the different types of student accommodations
​Consider the different types of student housing and shared accommodations available and which type best suits your needs:
Homestay living – Living with a family in a comfortable home environment.
Student residence – Living among other students, often with social activities and dining halls available in the residence.
Student condo living – Living in a condo building with amenities like a pool, gym and in-suite kitchens.
Furnished apartments – Living with fellow international students at NCT or other tenants as roommates.
Individual, short-term leases – Living on your own in a rented home (apartment, condo or house)
3. Review current listings on housing portals
Check out the housing portals below to read the current listings available. Listings are organized by type and can be filtered by rent price, number of bedrooms and location, so you can find exactly what you need:
4. Consult housing advisors if you need additional assistance
Most students choose to stay in a homestay, residence or apartment. The Niagara College – Toronto Housing Services team can help you find the perfect fit for your student housing or shared accommodations in Toronto.
To book an appointment with a member of the Housing Services team or for more information, contact housing@niagaracollegetoronto.ca.
What to Look for in Student Accommodations
Before you make your final choice for housing, ensure you go through a checklist of appropriate amenities and other needs for your living space:
Safety: check that you have a working smoke/carbon monoxide detector, fire extinguisher, fire exits (at least two), windows and locks.
Lighting: check that you have lighting in the stairwells, halls and exterior.
Amenities: consider if there are enough kitchens, bathrooms, electrical outlets, closets and parking spaces.
Utilities: check that your heating, water, electricity and water pressure work.
Repair Needs: note if anything needs fixing and have your landlord sign a copy of the projected timeline for repair.
Lifestyle: if the accommodation is in a private home, consider which rooms will be right above/near you and the lifestyle of those that live there (e.g., do they have children?), if there will be house rules (e.g., having overnight guests) and where to do laundry.
Red Flags to Avoid in Your Search
It's important to stay cautious about the credibility of your potential landlord.
Beware of some of these red flags to watch out for, which might indicate a fraud or scam situation:
The landlord states they have another renter willing to pay more money than originally requested and to secure the property, you must wire money.
The landlord requests a signed lease, security deposit or first month's rent to be paid before viewing the property.
The landlord claims an agency will show the property and deliver the keys. If the property is privately owned and not operated by a property management company, confirm that the agent represents a reputable leasing company first.
The landlord is out of the country and unable to show the property personally.
FAQ
Is it cheaper to live in student accommodations?
Yes, generally, student accommodations (e.g., student residences and shared condo living) offer a cheaper alternative to renting a one-bedroom apartment in Canada.
When should I look for housing?
The peak times to look for housing are February to April for occupancy in May and June to August for occupancy in September.
How does student housing work in Canada?
Student housing works differently depending on where you are in Canada and which school you are attending. At NCT, our Housing Services team is available to provide guidance to students searching for affordable housing in the Toronto area. They can assist with finding the right type of accommodation for you, within your budget, near NCT locations.
The NCT Housing Services team can help you explore Toronto student housing options to improve your Canadian experience.
For more information or to book an appointment with the Housing Services team, contact housing@niagaracollegetoronto.ca.
---