What's In Your Virtual Career Fair Tool Kit?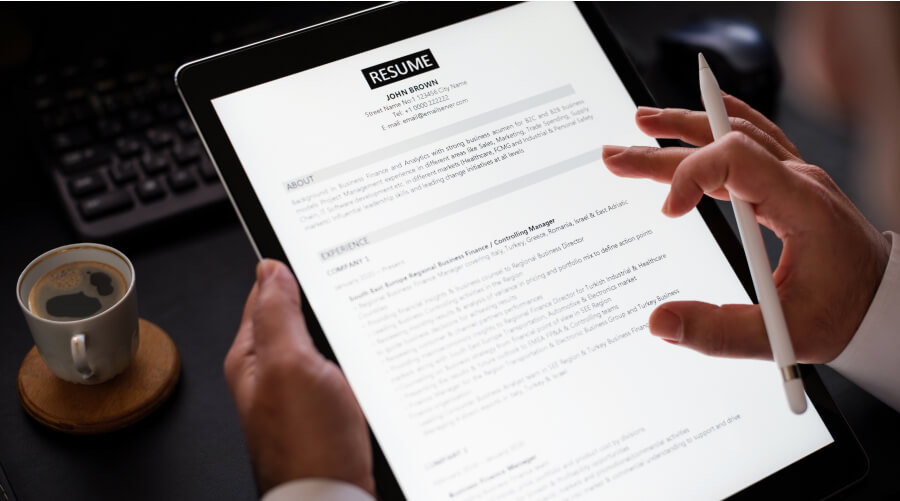 Alisha Sevigny | January, 10, 2022
Participating in a career fair is a great way to make connections and explore opportunities with companies who are looking for talented new employees or interns. Here are few items to have in your "tool kit" that can add to your chances of career success.
Tool 1: Resumé / Curriculum Vitae (CV)
Having a polished resumé on hand makes it easy for potential employers to see what you have to offer their organizations. Your resumé should list your experience and qualifications, your education, and any other training or awards you may have won. Organize it with simple and attractive formatting and make sure it is easy to read and the grammar and spelling are perfect. There are tons of resources out there that can help you with this such as sample templates and resumé checklists. In addition, NCT offers workshops and our friendly staff who can help you perfect this important tool for jobseekers.
Tool 2: A professional Profile Picture / Name
If you're participating in an online career fair whether through Zoom or a similar app, ensure your profile photo is up-to date and professional-looking. A friendly smile goes a long way! Also, make sure your name is spelled clearly and correctly and doesn't just say "iPhone" or something else that does not properly identify who you are. This is a great branding opportunity – nice profile pictures and clear identification will stand out and have potential employers remembering who you are when you follow-up to contact them about future opportunities.
Tool 3: Common Interview Expressions / Phrases
Get familiar with common interview expressions as well as their responses by learning a few relevant phrases. These can be related to your industry or more general in scope. Responses like, "Absolutely," or "No worries," also go a long way in making a connection with interviewers and connection is key. If people can see themselves working with you, that makes it easier for them to hire you to their team.
Tool 4:  A Virtual Business Card
This a cool way to stand out from the crowd. Use an app to make a virtual business card and then you can send it in chats or text it to someone and they will have a smart-looking graphic that makes you look tech and business savvy (as well as environmentally friendly)! As with your resume, make sure that there are no mistakes and that everything is spelled correctly and arranged in a pleasant lay-out. If you don't have a job title you can just put your degree or certificate qualifications under your name. Don't get too crazy with fonts!
Tool 5: Professional-looking Clothes / Background
In a previous blog post we mentioned "dressing for success" – ensure your clothes look   neat and professional. Collared shirts are always a safe bet, bonus points for a tie or nice jacket! You don't need to spend a lot of money or wear designer clothes, just something appropriate that you would wear into the office. Also as previously mentioned, make sure your space behind you is tidy and well-lit. You might even want to invest in a plant or background items that are not distracting but add that extra touch!
Having these items in your virtual tool kit will help take some of the pressure off. When you're prepared you can focus on selling yourself confidently to hiring managers and establishing those important connections with company representatives.
If you're a member of Niagara College – Toronto (NCT), don't forget to sign up for our virtual career fair this February! If you're not a student at NCT and are interested in learning more, please contact info@niagaracollege.ca to find out how you can start on your road to success!
---
Recent Blogs