Niagara College – Toronto celebrates graduates at the Fall 2023 Convocation ceremony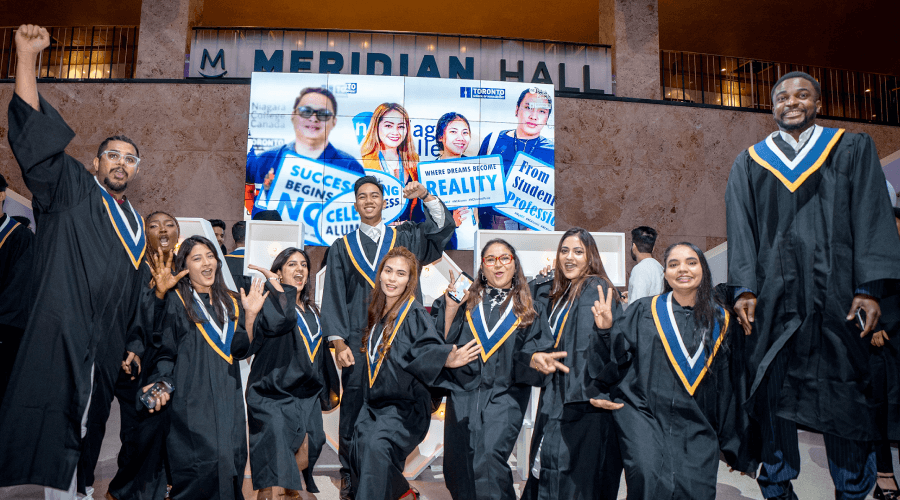 November 20, 2023
On November 6 and 7, 2023, Niagara College – Toronto (NCT) gathered at Meridian Hall in Downtown Toronto to celebrate the incredible achievements and bright futures of its esteemed graduates at this year's Fall 2023 convocation ceremony.
The ceremony was held at the picturesque Meridian Hall in the St. Lawrence Market neighborhood of Toronto where faculty, friends and family gathered to witness the joy and pride of NCT graduates as they took to the stage to receive their diplomas – the final culmination of all their hard work, dedication and courage as international students at NCT.
Convocation was held over two days with a total of four ceremonies with NUMBER graduates in attendance, marking the accomplishments of four different programs: Business, Hospitality and Tourism Management, Human Resources Management, and International Business Management.
NCT extends its warm congratulation to the Fall 2023 graduates and wish them the best of luck on the next chapter in their professional journeys!
To watch the ceremony, see the link to our streaming video:
November 6
November 7
---