3 New Programs to be Offered at Niagara College – Toronto's Downtown Campus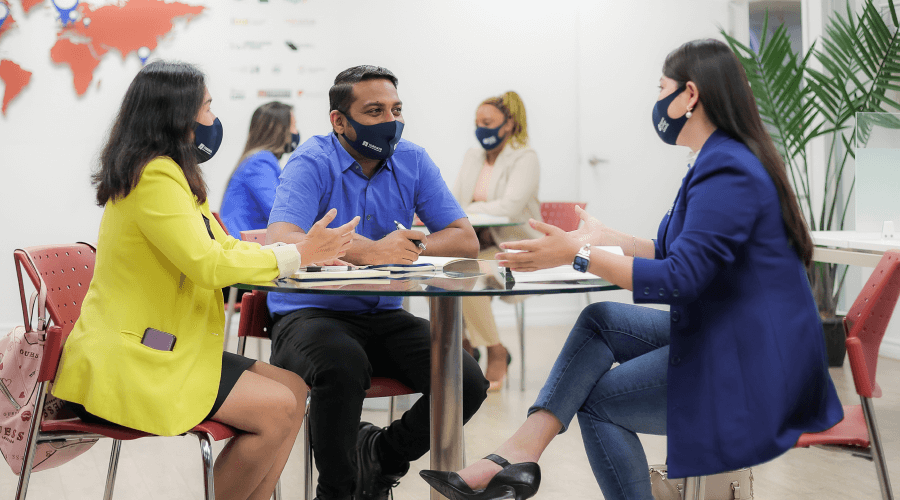 January 24, 2022
Niagara College – Toronto (NCT) is delighted to announce that we will be offering 3 new in-demand programs for our students, as of Fall 2022 (September)! These 3 new undergraduate diploma offerings will provide NCT students with additional opportunities to study and work in Canada. Courses will be taught by our esteemed faculty, featuring a blend of theory and practice, and graduates will be eligible to apply for a post-graduation work permit (PGWP) upon completion.
"This is an incredible opportunity and will open even more doors for international students who wish to study and work in Canada, particularly in the areas of sales and marketing, accounting and computer programming," said Diana Mockute, Vice President of Partnerships & Business Development for Global University Systems (GUS) Canada. "NCT's programs will be sure to attract talent from around the world to attend our award-winning institution."
Applications will be accepted starting February 25, 2022.
Learn more about our exciting new programs below!
Do you have a natural ability to influence others and want to explore a career in sales and marketing? As a Business – Sales and Marketing graduate you have the specific skills and abilities needed to play a leading role in today's competitive business environment.
Career opportunities: Account executive, Business-to-business sales representative, Customer care representative, Marketing analyst or assistant, Retail manager, Sales and marketing coordinator, small business manager
Are you a numbers aficionado who prides yourself on attention to detail and wants to invest your career in finance? As a graduate of the Business – Accounting program you have mastered the knowledge and skills to succeed in financial and managerial accounting roles.
Career opportunities: Financial analyst, Government or industry auditor, Investment consultant or analyst, Junior accountant in public accounting, Junior/intermediate cost accountant, Junior/intermediate general accountant, Management trainee in banks and other financial institutions.
Are you fascinated by current trends in web development, the latest software, or your favourite mobile phone app? As a Computer Programmer, you are adept at databases, interactive multimedia and software development and poised for success in the digital world.
Career opportunities: Database developer, eCommerce developer, Hardware and software support specialist, Multimedia application specialist, Project manager, Software engineer, Web developer
---
Program Start
Fall - September 2022
Winter - January 2023
Spring - May 2023
---
Click here for a full list of courses available from our award-winning institution, based in the heart of downtown Toronto.
---