All students and employees are now eligible for COVID-19 vaccine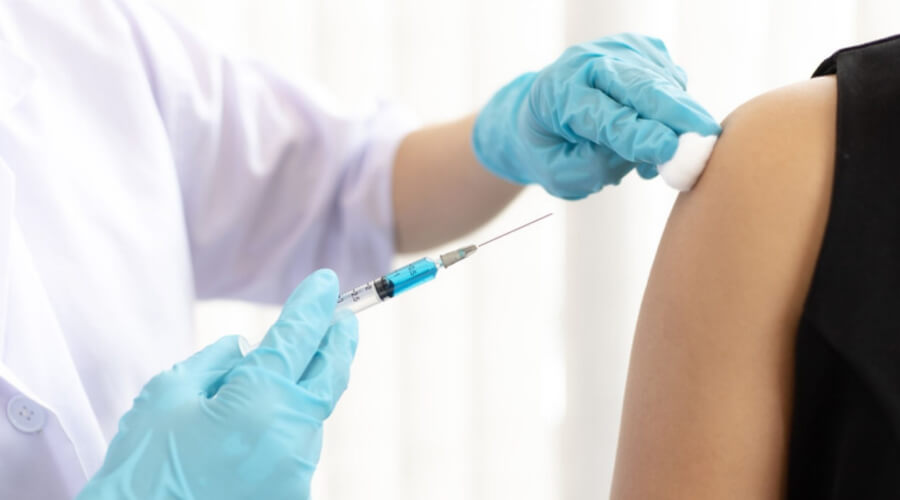 May 26, 2021
Last week, the provincial government announced that all people over the age of 12 and older are eligible to register to receive a COVID-19 vaccine.
The vaccine is a tool to help stop the pandemic and a safe way to build protection for you, your family, and your community. As of this week, approximately 1,986,966 individuals have been vaccinated in the city of Toronto; following public health measures and the individual responsibility to get vaccinated continue to be paramount in achieving community wellness.
While getting your vaccination is not mandatory, it is strongly encouraged. Vaccines have been key players in keeping our populations healthy for decades. With our growing population of students, faculty, and staff at Niagara College - Toronto, we strongly recommend that you get vaccinated to protect yourself and your peers against COVID-19 as the community begins to reopen. Multiple methods of registration exist through different portals depending on your place of residence.
Please remember that the provincial Stay-at-Home order continues to be in effect until June 2, 2021. We strongly discourage students on interprovincial, interregional, and international travel until otherwise advised by public health officials.
Students living in the province with an Ontario Health Insurance Plan (OHIP) card
Students currently residing in the Greater Toronto Area that have an OHIP card can book their vaccine through a local clinic, doctor's office, community centre, pharmacy or through the provincial booking portal. You can find all pharmacy locations offering COVID-19 vaccines here.
International students currently residing in Canada without an OHIP card
While the provincial booking system will not allow you to directly schedule an appointment without an OHIP card. Students can still get the vaccine without an OHIP card — you are encouraged to research local pharmacies, community health centres, and other pop-up clinics to register for the vaccine. You are still eligible for a vaccine with a piece of government-issued photo identification and proof of your current residence in Ontario.
Additional documents you may take with you to the vaccination clinic include:
Students without OHIP (out-of-province) card
Students living outside of Ontario without an OHIP plan are also encouraged to consider booking a vaccine through a local pharmacy. Visit https://covid-19.ontario.ca/vaccine-locations for more information.
City of Toronto
For those without OHIP:
For those without OHIP:
---
York Region
For those with OHIP:
For those without OHIP:
---
Durham Region
For those with OHIP:
For those without OHIP:
---
Peel Region
For those with OHIP:
For those without OHIP:
---
Interpretation services are available for most vaccination lines. Students are also encouraged to monitor @VaxHuntersON through Twitter, where live updates on vaccine supply, availability, and pop-up clinics are provided regularly.
At Niagara College - Toronto, our community safety and wellness comes first. Together, we can work towards a future where we can continue to thrive in good health.
For any questions or more information, please connect with Student Services at hwas@niagaracollegetoronto.ca
---