NCT Launches Devant, a New Career Support Portal for Students!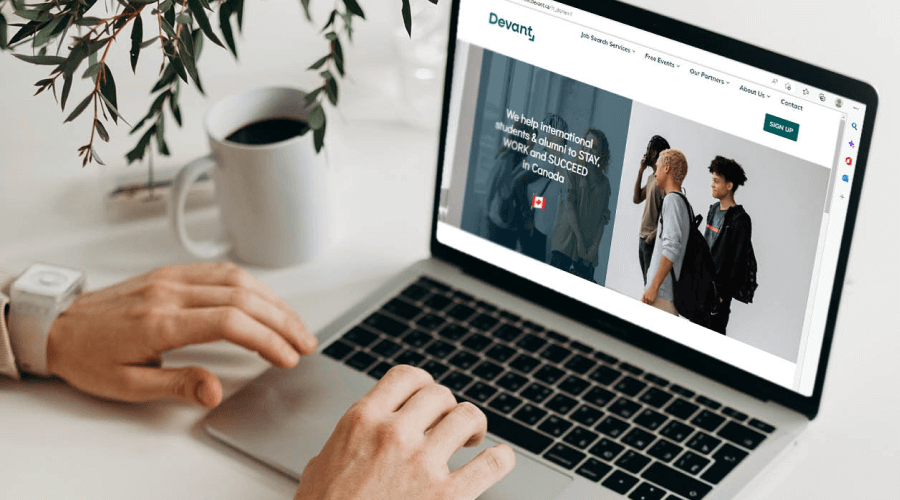 February 6, 2023
Niagara College – Toronto (NCT) is excited to announce the launch of Devant, a new career support service for students.
Devant is a web-based, multi-tool platform that consolidates a range of services into one, user-friendly interface. Through Devant, NCT students will now have unlimited access to job opportunities specific to NCT students, resume and cover letter creation and assessment tools, live career and networking events, a revolutionary interview practice tool, one-on-one career coaching and mentoring, and an online community of career search professionals and experts.
Devant is a highly comprehensive career support service, which brings all these employment-optimizing tools directly to students at the touch of a button," says Emma King, Career Services Manager at NCT. "We are confident that Devant will raise students' profiles in the job market and allow their skills, qualities, and experience to leap out and leave an enduring impression on employers."

Students will be able to access Devant by logging into Canvas or directly, through a link that will be shared with students.

With the help of Devant and the transformative potential it offers, we aim to strengthen our support for NCT students on their journey to securing gainful employment and achieving their dreams.
To learn more about Devant and how it can help you realize your career goals, be sure to check Canvas for a link to the official Devant launch workshop, hosted by Career Services.
---