NCT offers resources for students, staff and faculty affected by the Ukraine crisis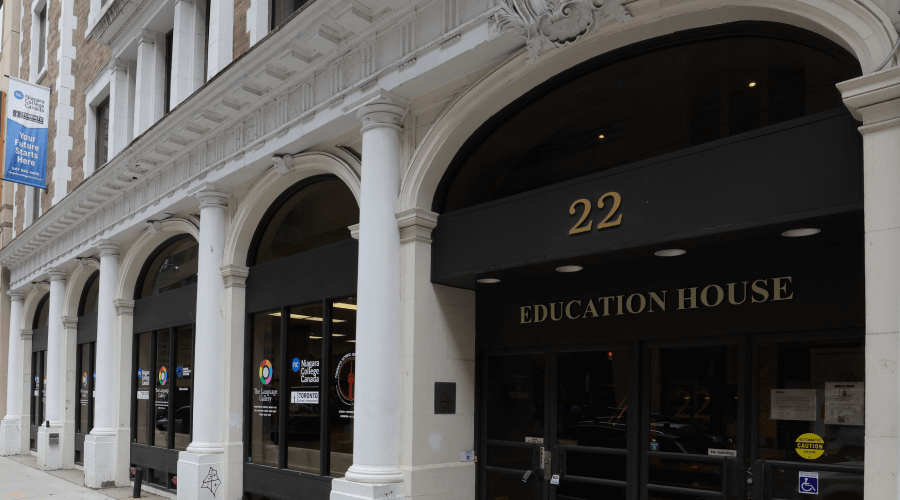 March 7, 2022
We are deeply saddened by Russia's military attacks in Ukraine.
Ukrainians and Russians around the world have been impacted by the attacks, including citizens of both countries who work and study in Canada. Please know that outreach to students, faculty, staff, and colleagues began last week, and we will continue to offer support for as long it is needed.  
We would like to remind everyone to treat all members of the College community with kindness and respect, especially those people who have family or loved ones at risk in the region.
As mentioned, support services are available for any students and staff affected by the conflict. Please see the contact information below and do not hesitate to reach out. We are here to help.
Ehsan Safdari,
President
Toronto School of Management
---
Students at both Niagara College – Toronto (NCT) and Toronto School of Management (TSoM) in need of support during the College's hours of operation can reach out to the following:
Our in-house mental health counsellor Julia Halilova can be reached via email: julia.halilova@TorontoSoM.ca
Our insurance partner guard.me provides a free service, even if you did not purchase insurance with them, where you can speak to a mental health counsellor by calling:
Inside Canada: 1.844.451.9700 or at 1-844-751-2133
Outside Canada: +1.416.380.6578
Additionally, you can download the My SSP application to your phone, you can schedule an appointment with a mental health counselor (free of charge). Click here: https://myssp.app/ca/home
For all of the listed resources, your use of these services will be kept strictly confidential. All calls, chats and conversations will not be disclosed to NCT, or any stakeholders.


---