NCT to Host a Moose Hide Campaign Day Event on Campus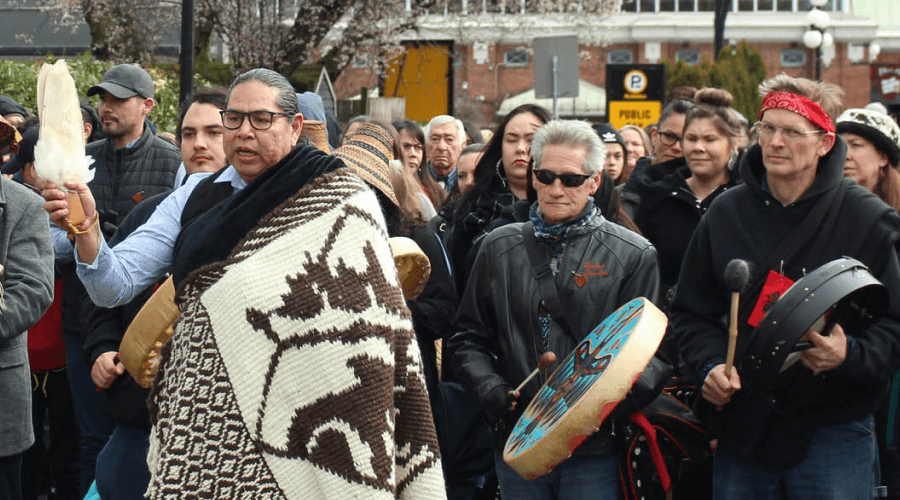 May 8, 2023
Niagara College – Toronto (NCT) is proud to announce that it will participate in Moose Hide Campaign Day on May 11, 2023.
The Moose Hide Campaign is a grassroots movement that began in British Columbia in 2011, when Paul Lacerte and his daughter Raven, imagined a world in which everyone took a stand to end gender-based violence and violence towards children.
The NCT Moose Hide Campaign event will take place at our Mirvish campus (740 Bathurst Street) on May 11 at 2:30 p.m. Eastern Standard Time (EST) and will feature Indigenous performances and crafts as well as food and beverages. Attendees will also receive a symbolic moose hide pin that signifies support for ending gender-based violence and violence toward children. Displaying the pin on one's clothing communicates a commitment to respecting and protecting women and children, support for truth and reconciliation, and a willingness to reverse the harm done by residential schools.
This event promises to be a powerful and informative experience for all who attend, having been organized by a dedicated group of NCT staff members who are committed to promoting a culture of safety, respect, and equality on campus and beyond. The aim of this event is to inspire attendees to take action and become agents of change in their broader communities.
All are invited to participate in the event and the important conversation around gender-based violence. NCT encourages all students to stand together on May 11 with other individuals, institutions and organizations across Canada, who are unified in their commitment to ending violence against women and children.
---