Niagara college - Toronto announces mandatory COVID-19 vaccination policy effective September 7, 2021 and in-campus instruction on September 20, 2021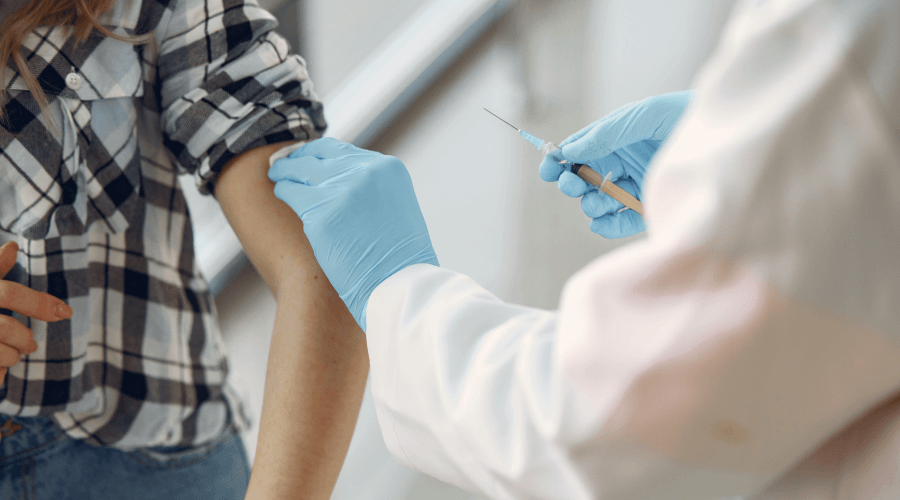 September 4, 2021
We are pleased to announce the resumption of in-class instruction at our downtown Toronto campus (22 College St, Toronto, ON M5G 1K2) beginning on September 20, 2021, beginning at 8:00AM Eastern Standard Time (EST). Classes will be offered virtually without change to the published schedule starting Wednesday, September 8, 2021, and there will be no impact on the delivery of all our classes and modules. At Niagara College - Toronto, we place great emphasis on student safety and the following procedures are put in place to ensure everyone's safety.
Regardless of if you are coming to campus to attend in person classes, or if you simply would like to come to campus to collect your student ID, all students returning to campus are required to be fully vaccinated. Our staff, faculty, contractors, visitors and students will also be required to be fully vaccinated to enter the campus.
Our Student Services, facilities, and health and safety team are readying our campus for more opportunities to connect with our community. Whether you are in our classrooms, common areas, and libraries, we will continue to uphold our strict safety and hygiene practices to keep our family of students, staff, and faculty safe.
You can view our full "Mandatory COVID-19 Vaccination Policy for Students, Educational Contractors, Vendors and Visitors" here via this link.
If you wish to come to our Niagara College - Toronto campus, you are required to adhere to the following steps:
Please ensure that you send your proof of vaccinations to vaccinationrecords@niagaracollegetoronto.ca (please include your student number in the email).
Please complete the Campus Entry Health Assessment Questionnaire for Students form prior to coming to campus (please complete an hour in advance).

Ensure that you come with a face covering as required by public health regulations.

Ensure that you observe the physical distancing/foot traffic requirements as posted around campus.

If at any time you are exhibiting covid symptoms, please do not come to campus.
Request for Vaccine Exemption and Accommodation
An accommodation plan will be considered which will determine what alternatives are available up to the point of undue hardship as defined by the Ontario Human Rights Code. To continue to protect the health and safety of the community, Niagara College - Toronto retains the sole discretion as to whether and how students with an approved exemption can be accommodated through measures other than being granted access to campus. Niagara College - Toronto will consider, on a case-by-case basis, requests from students for exemptions based on disability/medical grounds and/or religion/creed grounds as defined by the Ontario Humans Rights Code. 
To request an exemption from the vaccination requirement for one of the above reasons, individuals are required to submit a request in writing. Requests for exemptions will be confidentially considered by an Exemption Review Panel upon submission of a completed Medical Exemption, or Religion/Creed Exemption form. Niagara College - Toronto reserves the right to have submitted forms reviewed by applicable medical and/or legal specialists. In the case of Religion/creed exemptions, Niagara College - Toronto reserves the right to make the appropriate inquiries to verify the authenticity of a religion/creed-based claim. 
Students making an exemption request must do so in writing and include all required supporting documentation before September 13, 2021 and will receive a determination from the Exemption Review Panel on or before the deadline. Please email all exemption requests to
Covid-19@niagaracollegetoronto.ca.
We appreciate your cooperation with these reopening policies and thank you in advance for your patience and understanding. If you have questions, please do not hesitate to contact vaccinationrecords@niagaracollegetoronto.ca.
 ***Please note the email address provided in this communication is no longer in operation. General student inquiries can be directed to info@niagaracollegetoronto.ca.
---