Niagara College – Toronto (NCT) celebrates graduates in Fall 2022 Convocation ceremony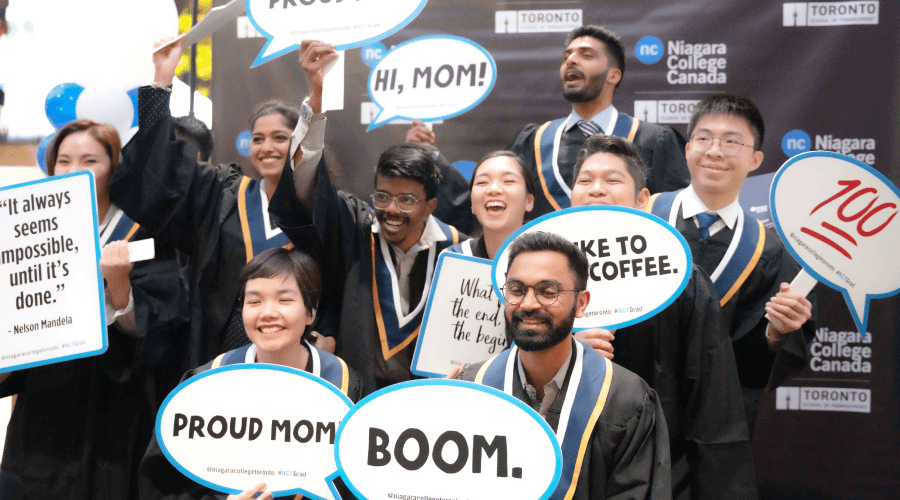 November 11, 2022
Niagara College – Toronto had the great pleasure to recognize the achievements of its students with the College's Fall 2022 convocation ceremony held on November 2nd, 2022, at Meridian Hall in Toronto.

Niagara College – Toronto was able to gather in-person with 242 of over 430 graduating students, their families and loved ones, to celebrate all of their accomplishments. The graduating class brought together three different graduate certificate programs: Human Resources Management, Hospitality and Tourism Management, and International Business Management. Graduates were led into the ceremony by piper Simon Connelly and were addressed by Niagara College President Sean Kennedy.
The event was a great success and Niagara College – Toronto looks forward to supporting its graduates in the next step of their professional journeys.
Congratulations to the graduating Class of 2022!
To watch the ceremony, see the link to our streaming video: NCT Convocation November 2022 - YouTube
---