Program Delivery for Spring 2022 Session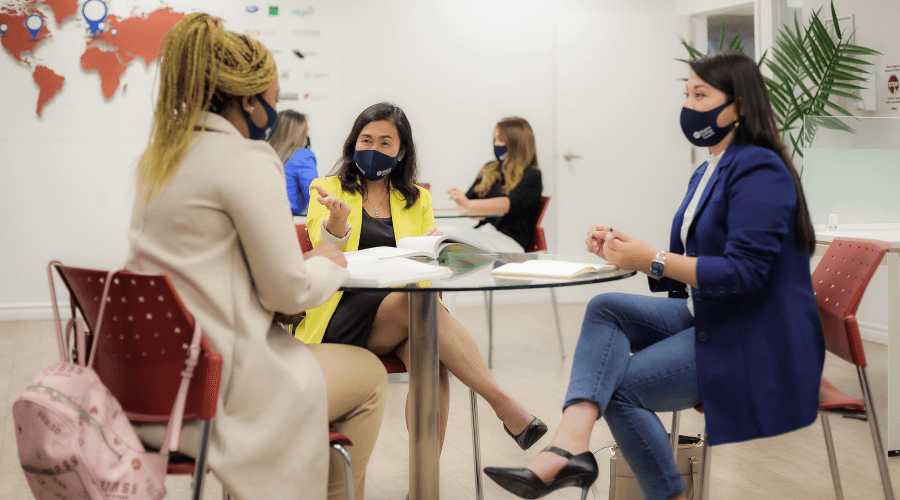 April 11, 2022
Niagara College – Toronto (NCT) will be transitioning to increased in-person learning for all students in Canada for the Spring 2022 term.  Starting on April 18th, 2022, students will be able to select their timetable from the NCToronto Student Portal, which will feature a combination of both mandatory in-person and online classes for those currently residing in Canada.
For students who have yet to travel to Canada by May 9th, 2022, we will continue to offer full remote learning for their programs until August 31st, 2022.
Students whose visas are approved are encouraged to travel to Canada, and can transition to on-campus and online learning after they arrive.
To attend in-person classes for the Spring 2022 term, please take note of the following:
Students must be vaccinated with a Health Canada approved vaccine. Please upload proof of vaccination status to the NCToronto Student Portal. The COVID-19 support team will then issue a campus entry certificate which will be uploaded to the student portal.
In the interest of the safety of students, faculty and staff, students will be required to wear a maskwhile on campus. There will be social distancing measures in place and please follow all foot traffic signs. If a mask or hand sanitizer is required, please kindly inform the health and safety officer at the front desk.
Students are highly encouraged to complete the campus entry check-in assessment questionnaire one hour before arriving to campus. This will expedite campus check-in and will save you time.
No sign-up is required to attend in-person classes. Simply come to campus 30 minutes before the class is scheduled to allow for adequate time to check in to campus.
As COVID-19 related restrictions ease in Toronto, NCT will offer a diverse and exciting set of activities that encourage students to become actively involved on-campus. Students will have access to all of our physical resources from Monday to Saturday, including our newly renovated library, computer labs and various student spaces around campus; support will also be provided on-campus, as well as virtually, by NCT staff.
As we gradually reopen our campus to students, we thank you in advance for your patience and understanding. If you have any questions at any time, please do not hesitate to reach out to studentservices@niagaracollegetoronto.ca.
We look forward to seeing you soon!
The Niagara College – Toronto Team
---