Spring 2023 Program Delivery for Niagara College – Toronto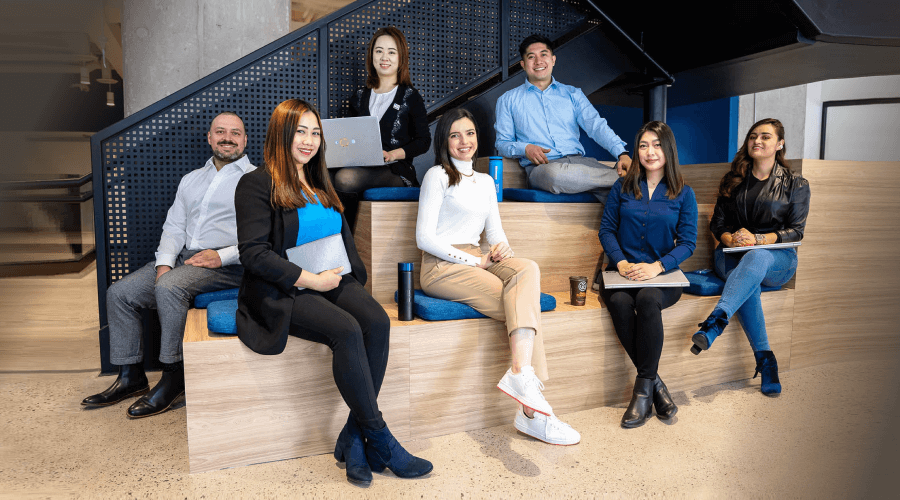 April 17, 2023
At Niagara College – Toronto (NCT), we eagerly anticipate the Spring 2023 term, when we will officially open the doors to our new Mirvish Campus. With regards to NCT's program delivery, a reminder that:
Niagara College – Toronto (NCT) will continue to offer a blended learning model combining both on-campus and remote learning, providing students with flexibility while maintaining an exceptional learning experience.

Friendly Reminder for Spring 2023

All students are required to be in Canada with a valid study permit to attend mandatory on-campus courses.

New students are required to arrive in Canada to attend the mandatory, in-person New Student Orientation on May 2nd.
On-Campus Learning
Courses with mandatory on-campus learning will continue to have resources available on Canvas, our Learning Management System (LMS), to encourage collaboration and learning outside of scheduled class times. All evaluations will happen on campus and in person.
Remote Learning
Remote learning will only be available for certain courses and will be synchronous or asynchronous. Students will utilize Canvas, Zoom/MS Teams and other digital tools that support active learning, as well as student-directed learning and when appropriate, real-time collaboration. Certain major evaluations such as presentations and final exams may be conducted in person. Such occurrences will be scheduled ahead of time and will be indicated in the Teaching & Learning Package provided to students at the start of each term.
Course Selection
Students will be able to see which courses are offered remotely and which are on campus by accessing their online timetable. Please refer to the Important Dates webpage for timetable selection dates as well as other important deadlines for the Spring 2023 term.
Campuses
NCT is very excited to announce that we will be opening the doors to our new permanent campus location this Spring 2023!

The majority of classes will be moving into our new campus in the city-renowned community of Mirvish Village! Mirvish Campus tours will be held from April 26th to 28th to familiarize NCT students with the new building and location ahead of the Spring 2023 term. Students will receive an official invite by email in the next couple of weeks. Students who wish to tour 22 College Street or 9 Lower Jarvis Street will be invited for campus tours from April 26th to 28th as well.
Our Mirvish Campus will open in multiple phases. A select number of Spring 2023 classes will also continue to run at 22 College Street (Education House) and 9 Lower Jarvis Street throughout the Spring 2023 term. At all campus locations, students will continue to receive the same level of on-campus experience with access to resources and state-of-the-art student facilities, as well as weekly on-campus activities and opportunities for engagement with the larger college community.
During the initial phase of the Mirvish Campus launch, Spring 2023 classes will be held in the following locations:
Mirvish Campus – 740 Bathurst Street
As phase one of the Mirvish campus launch, our new NCT home campus features three floors spanning over 45,000 square feet of brand-new facilities designed to support and promote a collaborative learning experience. In addition to state-of-the-art classrooms and computer labs, the new facility also includes a dedicated NCT campus store, a rooftop deck where students can gather with friends, and other services conveniently located near the Bathurst subway station.
Business, Term 2, 3, 4

Business – Sales and Marketing, Term 1, 2

Computer Programming, Term 1, 2
22 College Street (Education House)
A prime location in downtown Toronto, just steps from the College subway station, Education House is the original home of NCT. A 35,000 square-foot space of newly renovated classrooms, computer labs, a state-of-the-art auditorium, student lounge, student library, student-run café, and more.
Business – Accounting, Term 1, 2

Business (TSoM Pathway), Term 1

Human Resources Management, Term 1, 2

International Business Management, Term 1, 2
9 Lower Jarvis Street
Lower Jarvis is a beautiful new facility right by scenic Lake Ontario! Steps from the famous Sugar Beach, this location features ferry access to the Toronto Islands and easy transit access.
Business, Term 1

Hospitality & Tourism Management, Term 1, 2
Student Services and Academic support teams will be available at all three campus locations throughout the Spring 2023 term. Our on-site student services teams have an exciting semester of activities planned at each location. We encourage all students to get involved and make the most of their time at NCT!
All students are welcome to tour and join any of the on-campus activities held at the Mirvish Campus, and of course, to speak with one of our NCT advisors.
Please do not hesitate to reach out to studentservices@niagaracollegetoronto.ca if you have any questions, or connect with us by phone at our Main Campus Line: +1 647-799-4830.
You may also book a one-on-one meeting with a student advisor at a convenient time here. For our business hours and further contact details, please navigate to our Contact Us webpage.
We look forward to welcoming our students this spring!
---